The original 1701 Charter – An act for Liberty to erect a Collegiate School, October 9, 1701 – is now on display on the library's mezzanine in commemoration of the 316th establishment of Yale University and in conjunction with the university's Founders Day celebration. The Charter will be on view through Sunday, October 15, along with two manuscripts documenting the early years of the college and its libary – A catalogue of the books sent by ye Honble. Elihu Yale, esq., and A catalogue of books given from Great Brittain to the Collegiate School of Connecticut, at N. Haven … sent by Mr. Jeremiah Dummer.
The Beinecke Library's ground floor and mezzanine public exhibition spaces are free and open to the public daily. Click here for more information on hours and visiting.
To read the full text of the 1701 Charter, please click here.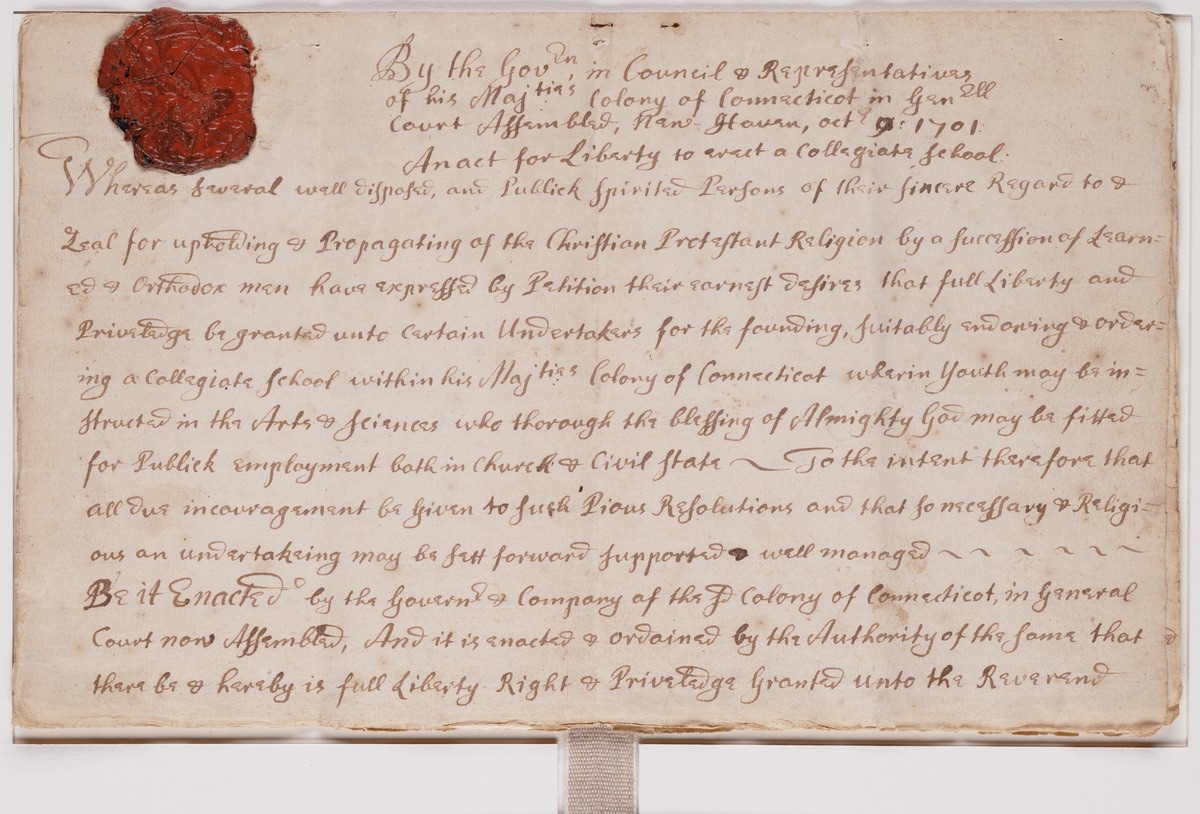 An act for Liberty to erect a Collegiate School
New Haven, October 9, 1701
[Yale Charter]