Fellowships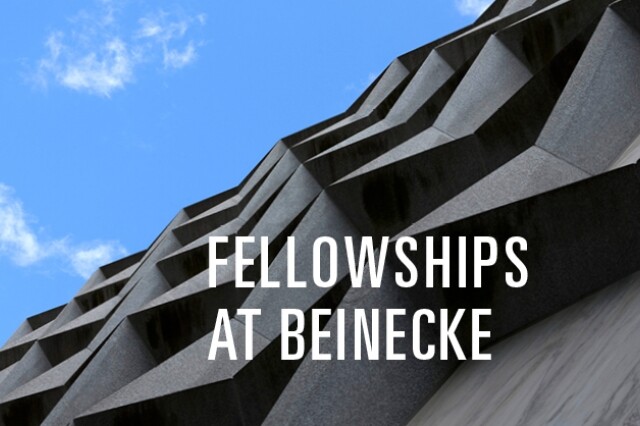 As part of its core mission, Beinecke Library offers fellowships to support research in a wide range of fields, from literary and cultural studies to the history of science, music, theater, and art; the history of the book, of photography, graphic design, and architecture; as well as social, intellectual, and political history. The collections are particularly strong in Medieval, Renaissance, and eighteenth-century Europe; American literature; Western Americana; nineteenth-century imperialism; African American culture; British literature; gay, lesbian, and transgender studies; transatlantic Modernism; postwar counterculture; contemporary American poetry.
The Beinecke Fellowship Program has a strong track record of supporting scholars who have published significant contributions in their fields, and it also helps sustain the atmosphere of scholarly exploration and convivial intellectual exchange for which the Library is known. Beinecke Fellows at all levels are encouraged to take part in the life of this community while taking advantage of one of the richest and fastest growing collections of rare books and manuscripts of its kind in the world.
A variety of fellowships are available. For details select one of the programs to the right.