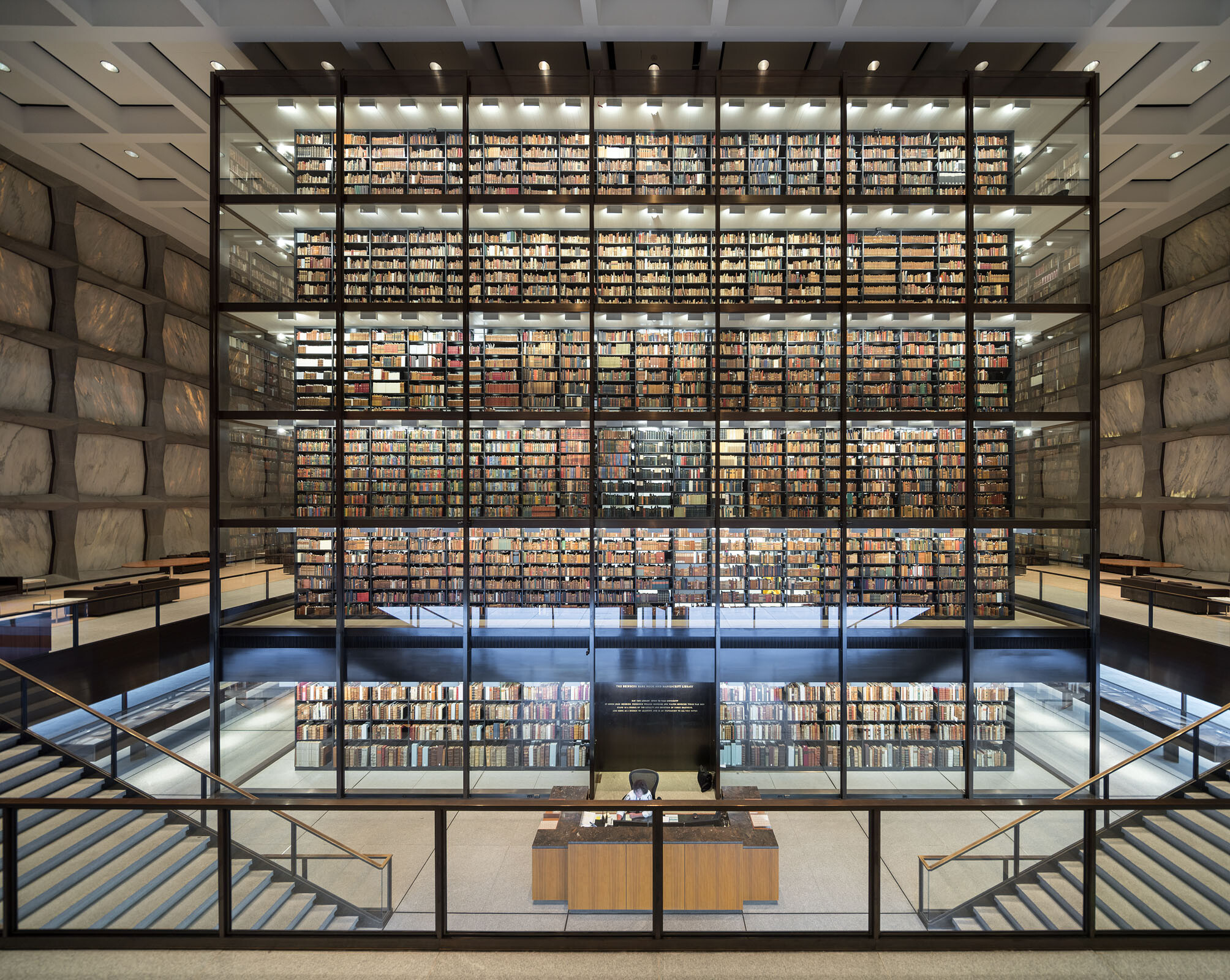 The Beinecke Rare Book and Manuscript Library provides access to one of the world's largest collections of rare books, manuscripts, and related materials. Each year, we welcome over 7,000 students into our classrooms; nearly 3,000 researchers in our reading room; more than 150,00 visitors to our exhibitions; and over 350,000 unique visitors online. A team of 140 plus talented staff members make the Beinecke Library a vibrant nexus for discovery, creativity, and knowledge.
In the past year, the Beinecke Library has partnered with six special collections in the Yale Library (Arts, Divinity, Lewis Walpole, Manuscripts and Archives, Medical Historical, and Music) to create a more unified approach for serving our users and stewarding our collections. On July 1, 2022, the Beinecke Library merged operations with Manuscripts and Archives, and the reimagined Beinecke Library adopted a more expansive mission to lead and support special collections across the Yale Library. Together, we continue to innovate in building outstanding collections and in making Yale's unique special collections more available for research, teaching, and learning.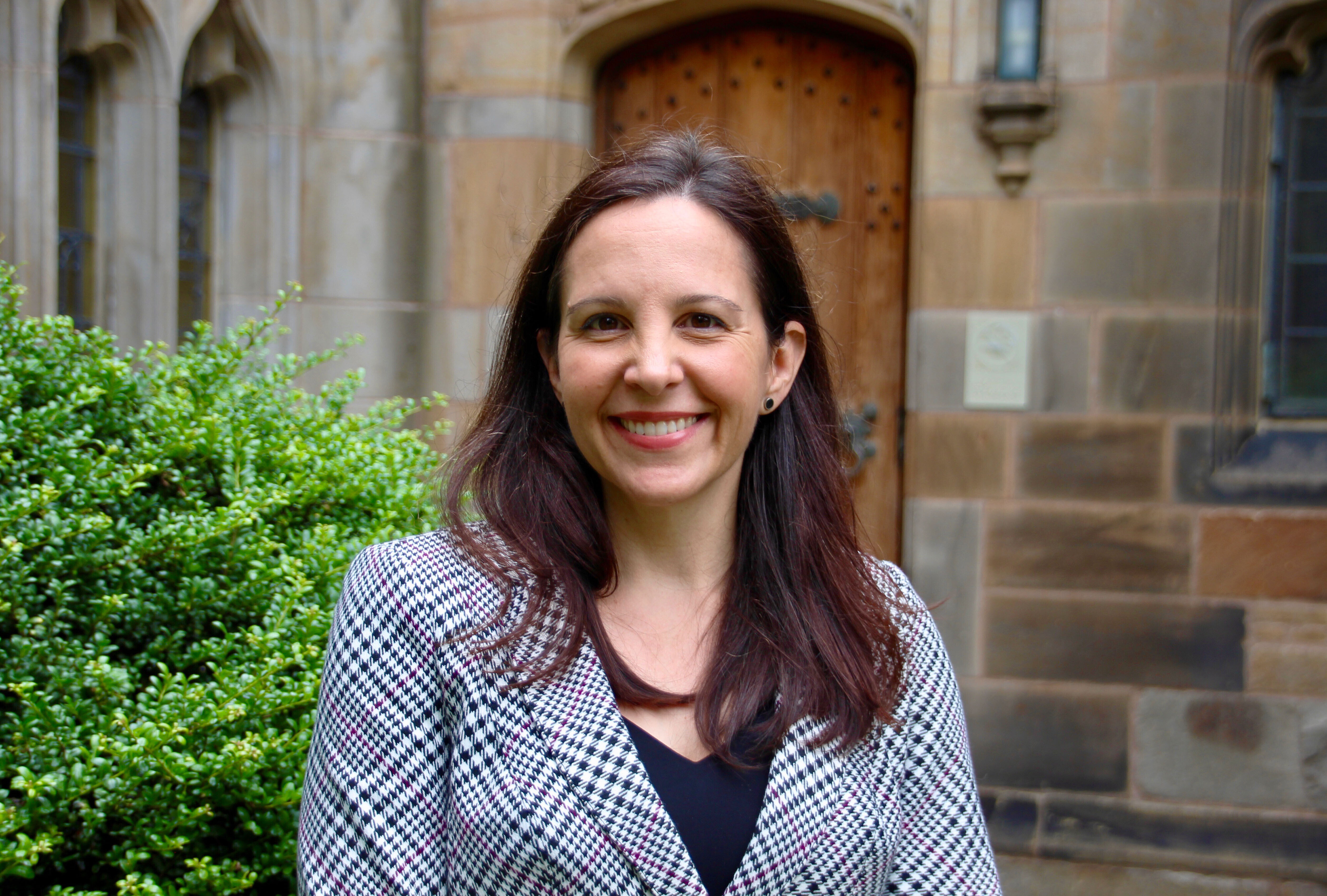 Michelle Light, Associate University Librarian for Special Collections and Beinecke Library Director
Our vision
The Beinecke Rare Book and Manuscript Library will inspire users to engage with the past to transform the future.
Our mission
We connect people with a diverse record of the past for study and inspiration. We advance teaching, research, learning, and practice through access to our collections. 
Our strategic initiatives for 2022-2025
Goal 1. Focus on service to library users. The Beinecke Library will center the needs and goals of users in our services, spaces, and programs.
Goal 2. Build collections responsibly. The Beinecke Library will sustain an ambitious and thoughtful collecting agenda that foregrounds the diversity of human experience, upholds the highest ethical and professional standards, and inspires new research and creativity. 
Goal 3. Strengthen stewardship capacity. In extending stewardship services to benefit all Yale Library special collections, the Beinecke Library will expand its capacity to catalog, process, preserve, and digitize Yale Library collections. 
Goal 4. Accelerate the creation of new knowledge. The Beinecke Library will amplify the potential of our collections to inform, inspire, and transform lives.
Goal 5. Catalyze student success. As a partner in education, the Beinecke Library will expand opportunities for students to engage with its collections and expert staff.
Goal 6. Enrich our community. We will contribute to New Haven's thriving cultural landscape in partnership with New Haven area schools, libraries, civic and neighborhood groups, and cultural organizations.  
Goal 7. Invest in organizational culture. The Beinecke Library will sustain a superb work culture and environment. We will promote a culture committed to diversity, equity, inclusion, accessibility, and belonging. We will foster mutual respect, professional growth, collaboration, innovation, and a shared sense of purpose.
Goal 8. Ensure sustainable infrastructure. Our spaces, systems, and technologies will support staff productivity, transparency, operational excellence, and accomplishment of our goals.