Contemporary Poetry Seminar Co-Sponsored
by the Yale Collection of American Literature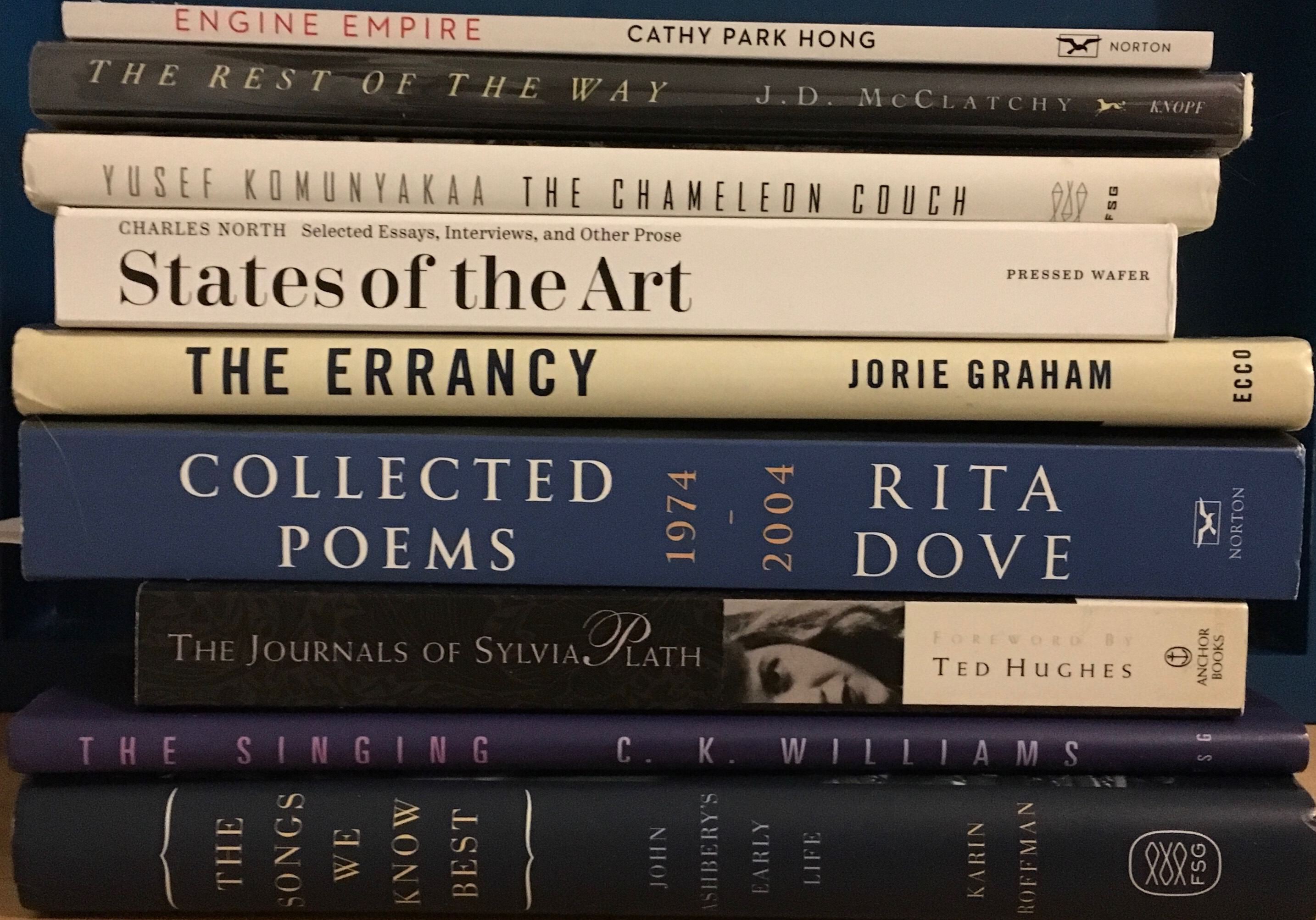 Well known on campus and around the world as a site of important historical documents of all kinds, the Beinecke Rare Book and Manuscript is also a regional and national center of the living art of American Poetry. In addition to collecting significant contemporary poetry books and archives and hosting the
Yale Collection of American Literature Reading Series
, a dynamic series of readings and related events on campus, the Beinecke's Yale Collection of American Literature is co-sponsoring a Spring 2018 upper-level seminar with the Creative Writing Program of the Department of English: 
ENGL 476, Contemporary Poetry and Poetics
. Richard Deming, Director of Creative Writing, will lead the course.
Course Description: Contemporary poetry has become a wide-ranging field with a constantly evolving sense of what constitutes a poem or what poets are meant to do when writing. This course will investigate the field of contemporary poetry as well as the underlying ideas and practices motivating poetry. We will look at collections by contemporary masters as well as read essays about the ideas of form and even the social function of poems. Throughout the semester our discussions will be joined periodically by some of the most influential poets working today. These will be rare opportunities to have close engagements with writers wrestling with their art.  By the end of the semester, we will have a strong idea of how to discuss and evaluate contemporary writing and be able to place it within an extended tradition of lyric poetry. There will be visits to the class by several poets.
Through the course of the term, the class will visit the Beinecke Library for meetings with several visiting poets and for "lab" sessions exploring rare books and unique manuscripts related to the course curriculum (past sections of ENGL 476 have consulted the literary archives of modernist masters such as 
William Carlos Williams
and
H. D. [Hilda Doolittle]
and contemporary poets
Forrest Gander
and
Ann Lauterbach
among many others–see a recent Beinecke Resources list for this class online here:
ENGL 476, Fall 2014
). Students are also invited to attend and respond to events in the
Yale Collection of American Literature Reading Series
. Completed student projects associated with the Beinecke Collections will be published on the Beinecke Library website.
For more information about ENGL 476 Contemporary Poetry and Poetics, contact Richard Deming, Director of Creative Writing or Nancy Kuhl, Curator of Poetry, Yale Collection of American Literature.