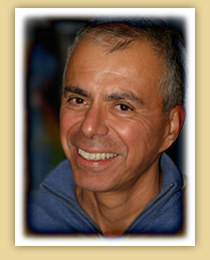 The Beinecke Library's Gary Soto Papers include manuscripts, films, correspondence, ephemera, and books documenting the Chicano writer's life and work.
A Fresno, California native of Mexican descent, Soto often writes about the experiences of working class Mexican-Americans; his writing is both political and personal. Soto has written poetry, short stories, non-fiction, children's books, a libretto, and short films. His collection of poetry, New and Selected Poems, was a finalist for the National Book Award and the Los Angeles Times Book Prize in 1995. Soto has won fellowships from the Guggenheim Foundation, the National Endowment for the Arts, and the California Arts Foundation. He is Young People's Ambassador for California Rural Legal Assistance (CRLA) and United Farm Workers of America (UFW).
Highlights of the Soto Papers include two of Soto's short films, The Bike and Novio Boy, and typescripts, proofs, and edits of the novels Nickel and Dime, Small Faces, The Tale of Sunlight, Taking Sides, Baseball in April, Poetry Lover, his opera "Nerdlandia", and other works.
For more information about the Beinecke's collection of Gary Soto's work, search the library's Uncataloged Accessions Database: http://beinecke.library.yale.edu/acqwww/ and Orbis, the Yale University Library Catalog: http://orbis.library.yale.edu.
Gary Soto's Official Website: http://www.garysoto.com/