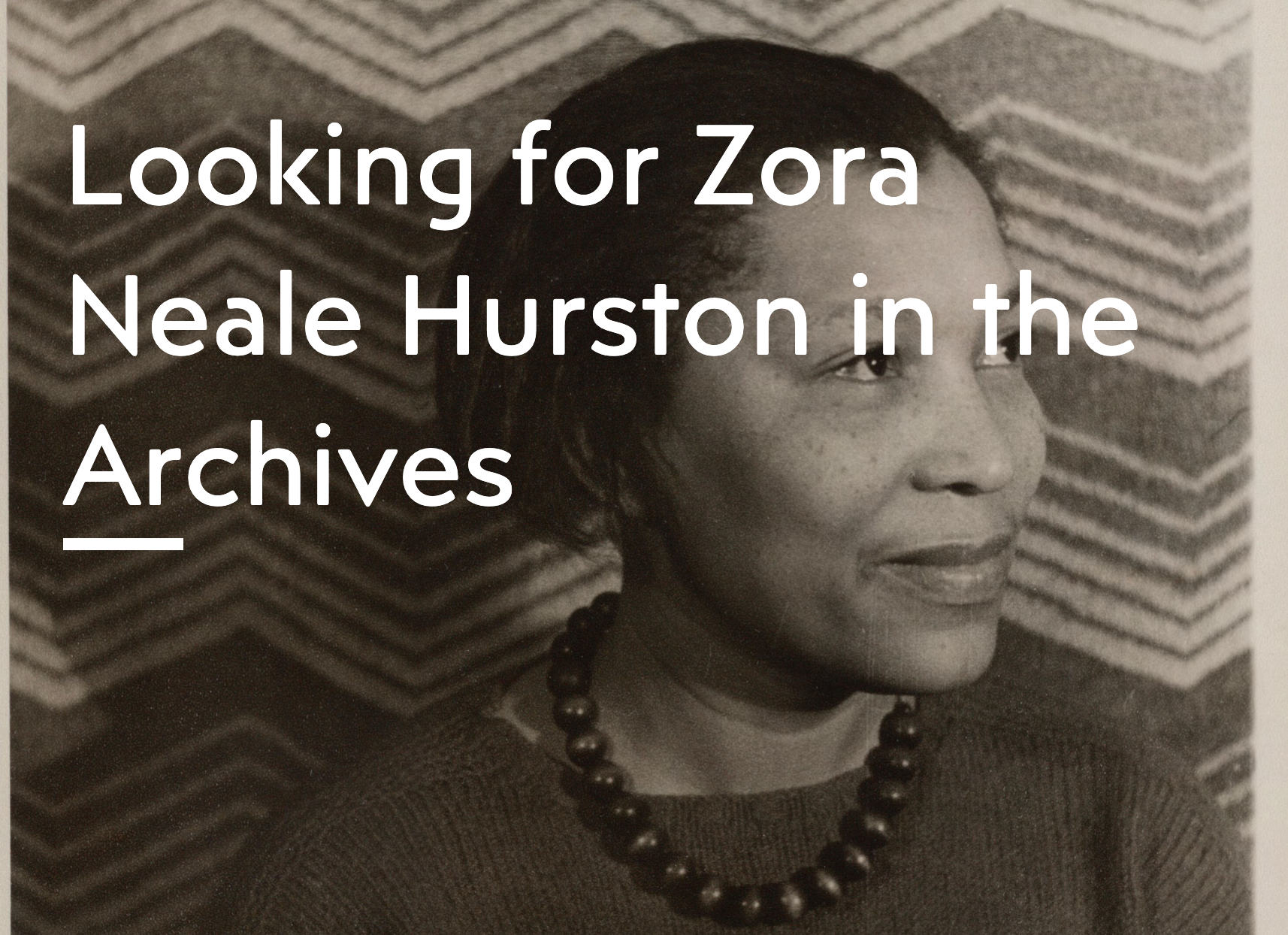 This Sway by Curator Melissa Barton provides an introduction to Zora Neale Hurston in the archives. Barton begins, 
"What can we know about a person from what they've left behind? Zora Neale Hurston lives large in the literary imagination in the twenty-first century, but she hasn't always been a household name. Celebrated even in her own lifetime, Hurston died nearly forgotten. She left behind a partial and fragmentary archive, along with a reputation repeatedly framed and reframed by those who knew her–both personally, like Langston Hughes, and through her writings, like Alice Walker. And, to be clear, there is no question that Hurston was an uncommonly charismatic, captivating person, a creative genius, and a passionate and indomitable ethnographer. But what does her archive tell us about her life, and what might it leave out?"
Selected Links to Materials in Beinecke's Digital Library: 
More from Beinecke:
READ this guide to the Zora Neale Hurston collection. The Hurston collection contains Correspondence, Writings, including drafts of her autobiography, Dust Tracks on the Road, the novel, Their Eyes Were Watching God, and a play written in collaboration with Langston Hughes, "Mule Bone," as well as a study of Hurston written in 1972 by Robert Hemenway.
ATTEND Mondays at Beinecke: Van Vechten Color Photographs in the James Weldon Johnson Memorial Collection (Part 2). Beinecke Library's Melissa Barton, Nancy Kuhl, Tubyez Cropper, and Michael Morand will speak on seven of the authors, artists, and activists photographed by Carl Van Vechten and whose images are included in a new outdoor display on the library's ground floor windows, including Zora Neale Hurston.