The Beinecke Library is delighted to announce that the recently-acquired Steichen Family Papers [
YCAL MSS 1080
] are now open for research.
The gift of Edward Steichen's grandaughter, Francesca Calderone-Steichen, the Steichen Family Papers contains photographs, correspondence, writings, exhibition materials, legal papers, genealogical materials, audiovisual materials, digital media, and other papers relating to the twentieth century photographer and art curator Edward J. Steichen and the members of his family. Steichen was born in 1879 in Luxembourg and immigrated to the United States in 1881; after working in painting and lithography, Steichen took on photography and exhibited his first photographs in 1899 at the Philadelphia Photographic Salon.
Photograph of Edward Steichen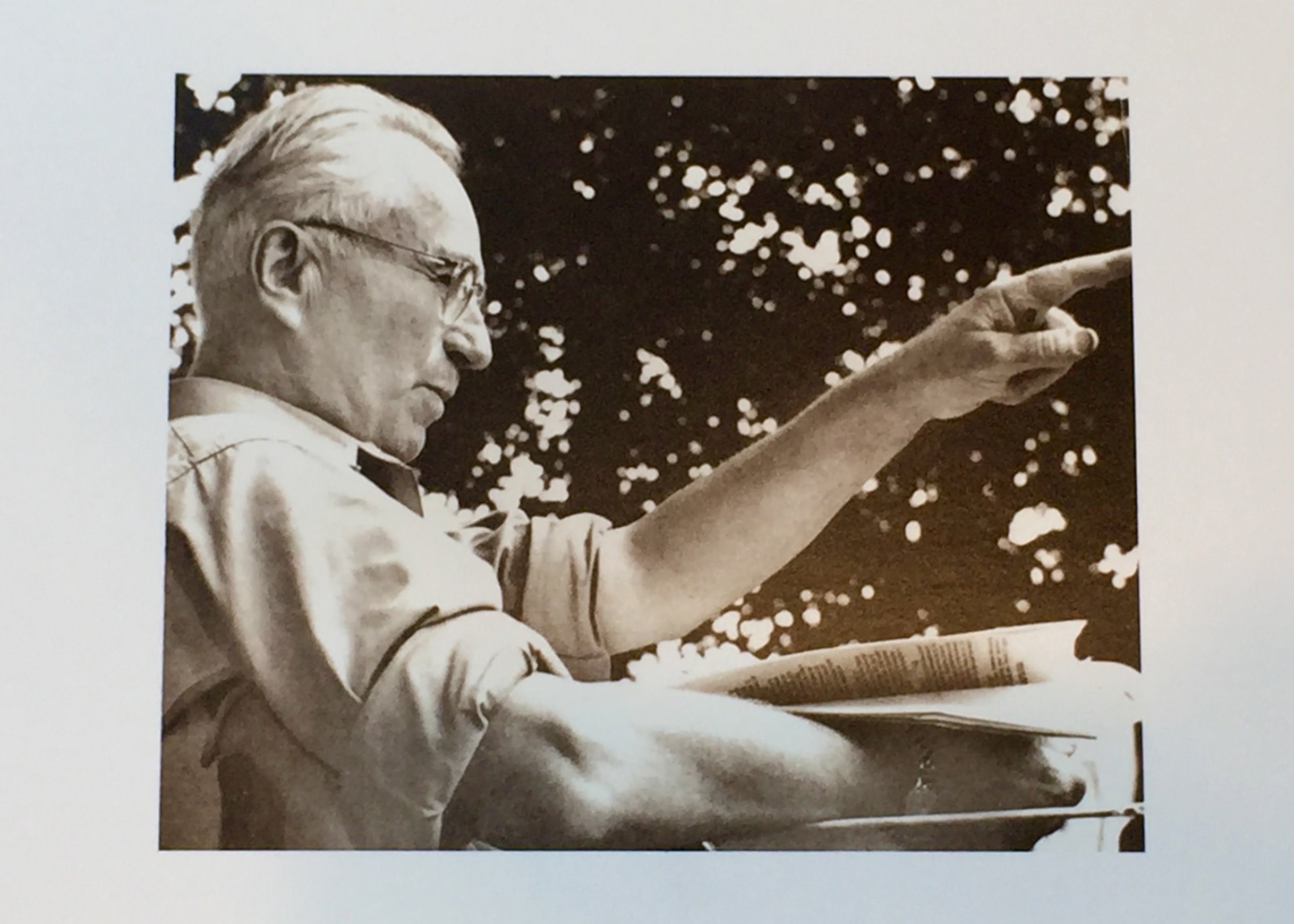 Encouraged by Clarence Hudson White, an American photographer and founding member of the Photo-Secession movement, Edward Steichen met Alfred Stieglitz, a pioneer in the consideration of photography as a serious art form. Steichen aided Stieglitz in forming the Little Galleries, which evolved into the established "291" gallery in Midtown Manhattan, as a part of the Photo-Secession movement. The Steichen Family papers contain personal photograph albums, which include prints of family members, friends, events and celebrations, landscapes, and more. In addition to maintaining correspondences with his family members, Steichen corresponded with poet and biographer Carl Sandburg, who was married to Steichen's sister, Lilliian.
In edition to his photographs of the industrial American landscape (for example, his iconic print The Flatiron), Steichen photographed prominent figures in society such as J.P. Morgan, Paul Robeson, Marlene Dietrich, Amelia Earhart, Gary Cooper, George Gershwin, Greta Garbo, Charlie Chaplin, Willa Cather, Winston Churchill, Marilyn Monroe, and many others. The collection also contains many personal and family photographs, including the "Green Album," given to Edward Steichen by his third wife Joanna T. Steichen as a Christmas card.
"Green Album" by Joanna T. Steichen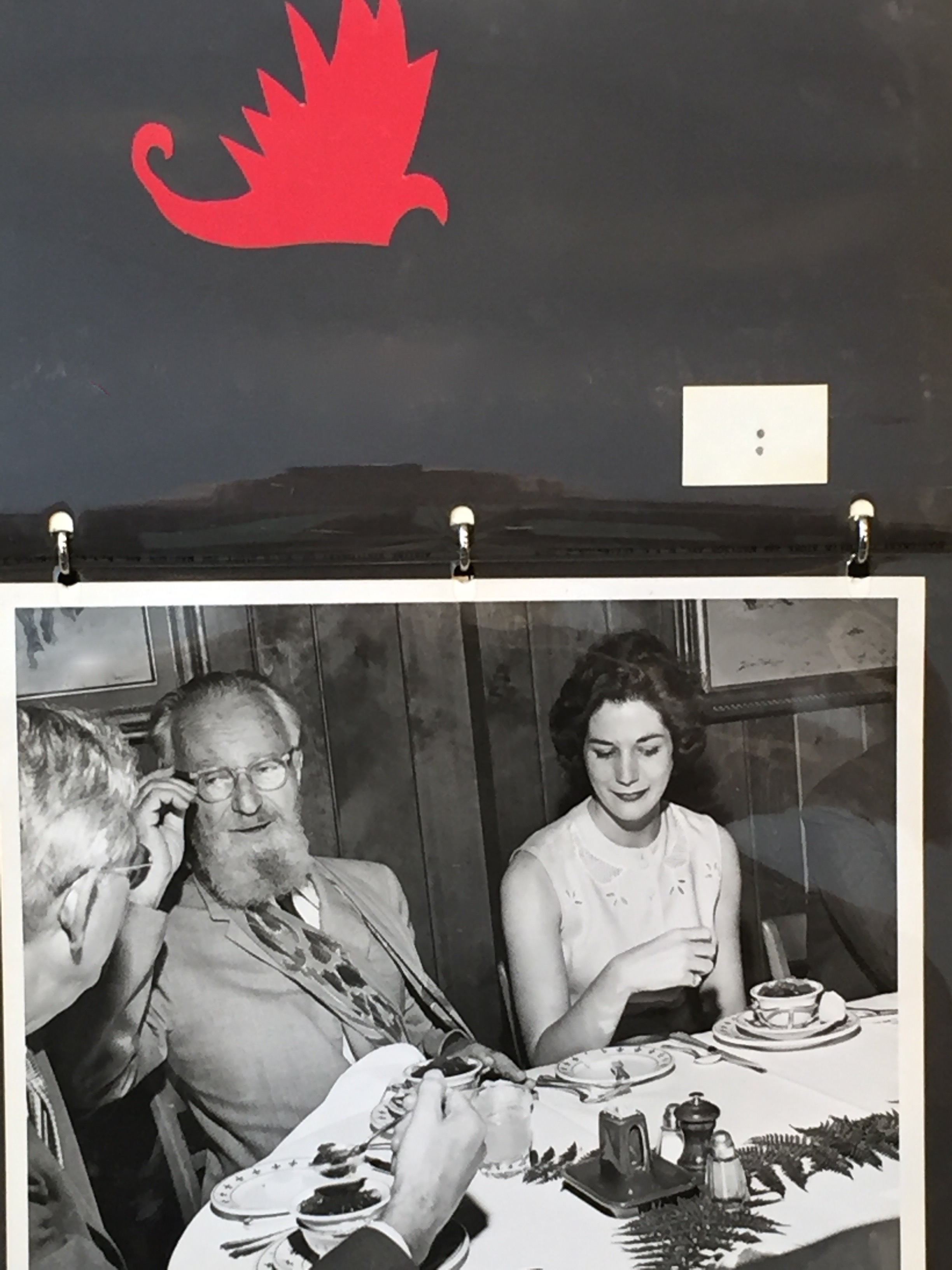 The Papers also contain materials related to the celebrated exhibition that Steichen curated called "The Family of Man." The exhibition was the most popular photography exhibition in its time on view from January 24 to May 8, 1955 at the Museum of Modern Art, of which Steichen was the Director of Photography from 1947 to 1962. The exhibit featured hundreds of images that aimed to capture, in Steichen's words, "the gamut of life from birth to death"; the gallery took the form of a photo essay that aimed to express global unity and strength in the aftermath of World War II. "The Family of Man" was exhibited around the world for eight years and was viewed by over 9 million people. (moma.org)
There are also materials that are more directly related to Steichen's family members, including his wives: Clara Smith Steichen, Dana Steichen, and Joanna T. Steichen. Clara Smith Steichen, born in 1875 in Springfield, Missouri, moved to Paris to study music, where she met Edward. She decided to stay in France despite living 17 miles away from the warfront; the collection includes a scrapbook that contains many clippings of Clara's time in France during World War I. There are also materials in French related to Steichen's daughters Mary Steichen Calderone and Charlotte "Kate" Rodina Steichen and Voulangis, their childhood home in the French countryside with their mother, Clara. The papers are rich with materials related directly to Edward Steichen, but also contain regarding his family and their individual lives.
–Raffi Donatich, Y'19
Related Collections at Beinecke Library:
Alfred Stieglitz / Georgia O'Keeffe Archive YCAL MSS 85
Sandburg-Page Papers YCAL MSS 19 [Carl Sandburg was the husband of Lillian "Paula" Steichen, the sister of Edward Steichen]
Monroe Wheeler Papers YCAL MSS 136 [Because of Steichen's role of Directory of Photography at MoMA]
Willard Dryden Paddock Photographs and Papers YCAL MSS 848 [Steichen's borther in law]
Photographs
Clara Smith Steichen Scrapbook – YCAL MSS 1080.5
Green Album – Christmas card from third wife Joanna Steichen – YCAL MSS 1080.1
Photograph of Steichen – YCAL MSS 1080.1
Sources
https://thelibrary.org/blogs/article.cfm?aid=2099
https://www.moma.org/calendar/exhibitions/2429?locale=en#installation-images
https://www.icp.org/browse/archive/constituents/edward-steichen?all/all/all/all/0
Clara Smith Steichen Scrapbook