Andrew S. Brown, "Accounting for the Law in the Almanac of John Chesshyre," in The Census, Yale Program in the History of the Book.
FROM "Accounting for the Law in the Almanac of John Chesshyre": "A contemporary reader glancing through the death notices in the 1738 issue of The Gentleman's Magazine might have been impressed by the sheer wealth—"above 100 000 l."—amassed by Sir John Chesshyre (1662-1738), not least due to the closing comment that it was "all acquir'd by the Law" in the position of "King's Prime Serjeant."[1] Cesshyre had indeed attained an unusual degree of prosperity at the time of his death. But his annotations in an almanac recently acquired by the Beinecke Library also help to reveal the distinctive ways in which he documented his professional and personal experiences as a young barrister.[2]…" READ MORE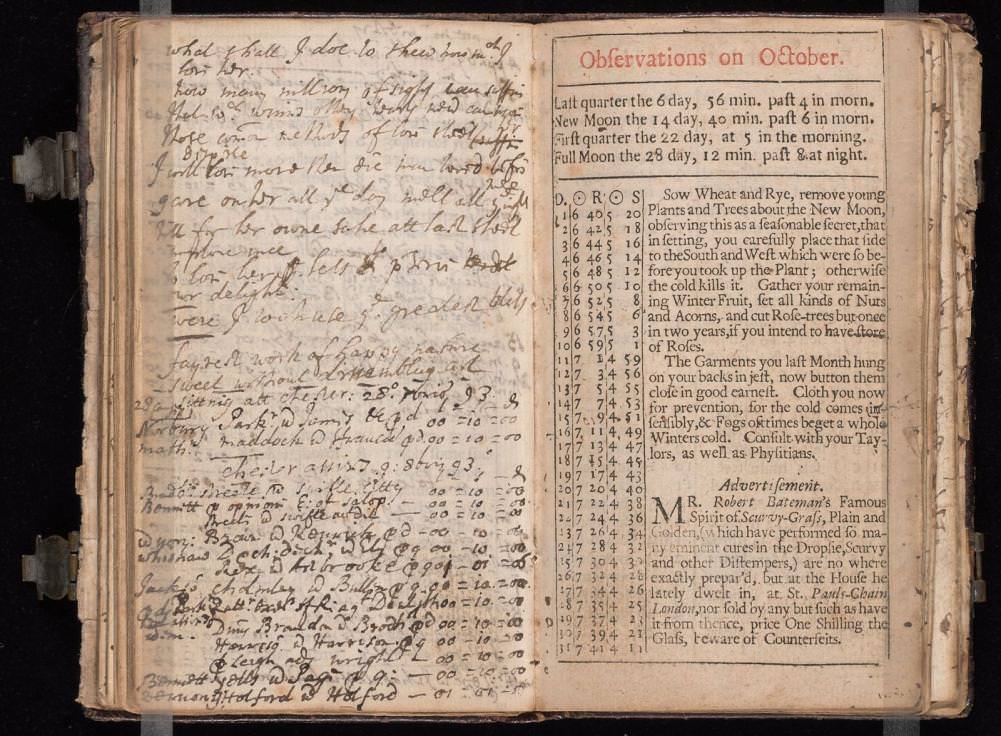 Andrew S. Brown is a PhD candidate in English at Yale, where his research examines how early modern English playwrights engaged with theories of personation and representation, especially in the context of representative government. Other interests include print history, law and literature, and the history of gender and sexuality.
***
The Beinecke Library encourages scholars, students, and the public to engage the past in the present for the future. In the service of new scholarship, the library offers generous fellowships for visiting scholars and for graduate students to support research in a wide range of fields. Learn more about fellowship opportunities.