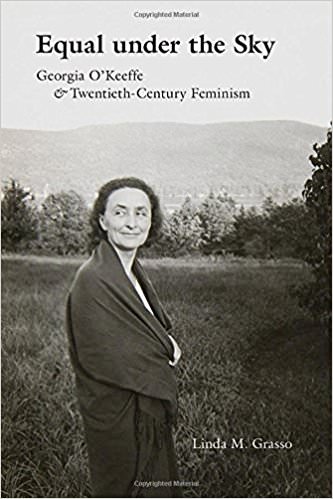 Equal under the Sky: Georgia O'Keeffe and Twentieth-Century Feminism by Linda M. Grasso
Equal under the Sky is the first historical study of Georgia O'Keeffe's complex involvement with, and influence on, US feminism from the 1910s to the 1970s. Utilizing understudied sources such as fan letters, archives of women's organizations, transcripts of women's radio shows, and programs from women's colleges, Linda M. Grasso shows how and why feminism and O'Keeffe are inextricably connected in popular culture and scholarship. The women's movements that impacted the creation and reception of O'Keeffe's art, Grasso argues, explain why she is a national icon who is valued for more than her artistic practice.
Former Beinecke Library Visiting Research Fellow Linda M. Grasso is a professor of English at York College and of Liberal Studies at the Graduate Center at the City University of New York. She is the author of The Artistry of Anger: Black and White Women's Literature in America, 1820–1860.
***
The Beinecke Library encourages scholars, students, and the public to engage the past in the present for the future. In the service of new scholarship, the library offers generous fellowships for visiting scholars and for graduate students to support research in a wide range of fields. Learn more about fellowship opportunities.