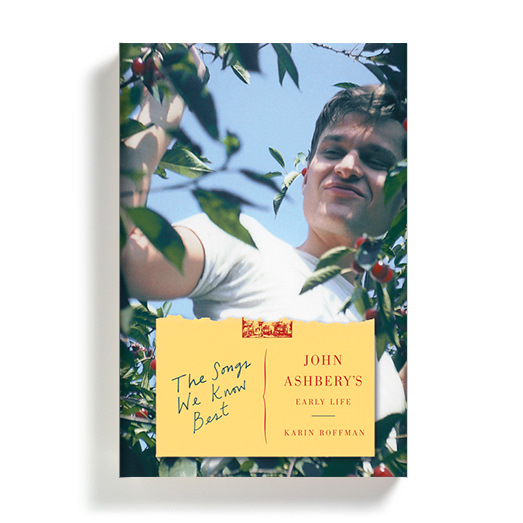 FROM Publisher's Weekly:
Karin Roffman,
The Songs We Know Best: John Ashbery's Early Life,
Farrar, Straus and Giroux
With immaculate detail and eloquence, Roffman (From the Modernist Annex) has written the first in-depth biography of one of the greatest poets of the 20th century. Her narrative follows Ashbery, who was born in 1927, up to 1955, when W.H. Auden awarded Ashbery's debut collection, Some Trees, the Yale Younger Poets prize. Roffman expertly analyzes his poems, revealing the nuanced imprint of his personal life on his work. She explores Ashbery's friendships (with painter Jane Freilicher and poets Frank O'Hara and Kenneth Koch, among others), his influences (including W.H. Auden and Marianne Moore), and his ventures into acting, prose writing, and painting. In addition to describing his triumphs, she reveals the darker parts of Ashbery's life: the childhood death of his brother, the specter cast by his era's homophobia, and his ongoing battle with depression. Roffman excels in her recreation of Ashbery's early years because she does not waver from firsthand sources and never attempts to interpret his life or poetry through pure speculation. Although at times this work is slow going and lacking in drama, it is an educational, comforting, inspiring book that will satisfy Ashbery's curious fans. 82 b&w illus. (June)
—
Karin Roffman consulted the Yale Collection of American Literature book collection and read Ashbery correspondence in archives including:  F. O. Matthiessen Papers, New World Writing Records, Living Theater Records, and Yale Collection of American Literature Reading Series; additional archival resources related to John Ashbery may be found in the Beinecke Library's Finding Aid Database.
***
The Beinecke Library encourages scholars, students, and the public to engage the past in the present for the future. In the service of new scholarship, the library offers generous fellowships for visiting scholars and for graduate students to support research in a wide range of fields. Learn more about fellowship opportunities.