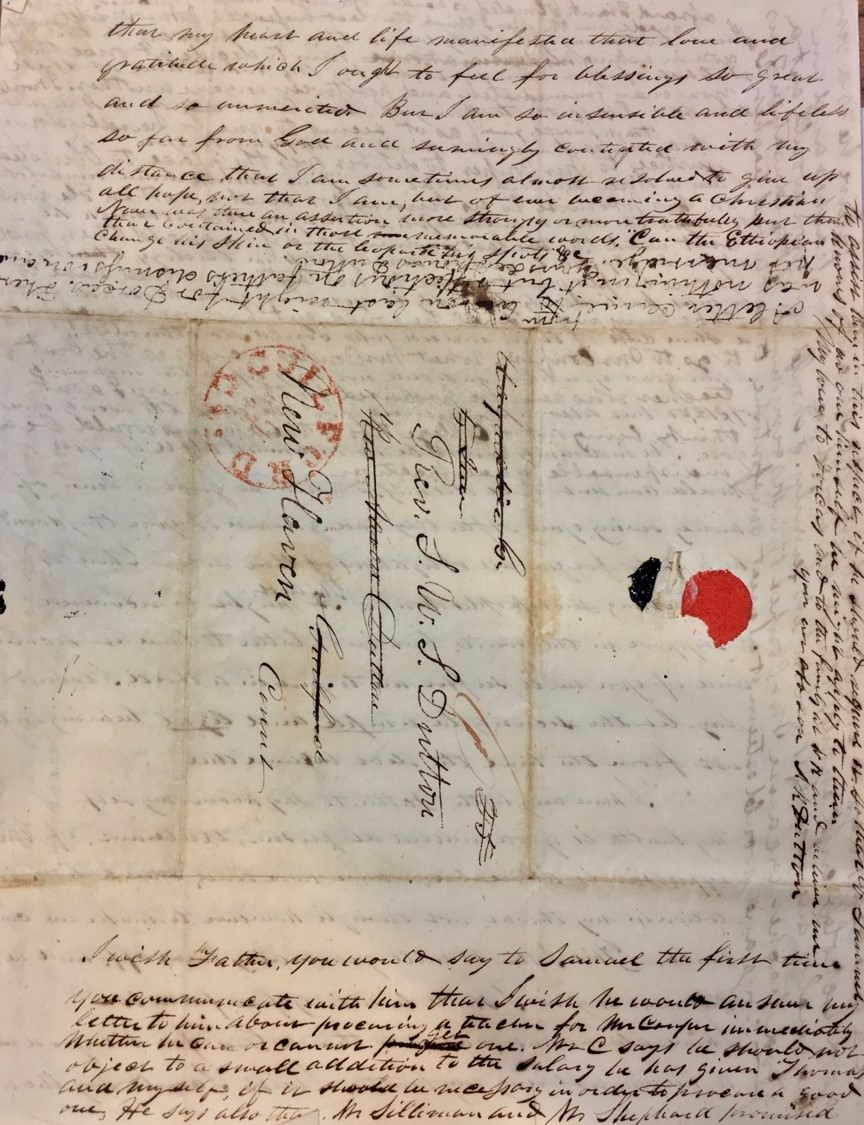 "Abolition and Religion: A Moral Question with a Political Answer" by Kelsea Jeon
Seminar paper completed in Professor Rugemer's course:
"The Significance of American Slavery" (AFAM 060, Spring 2017)
During the Antebellum Era, abolitionists largely appealed to individuals' morals when advocating for the anti-slavery cause. Associating this morality largely with institutions presumed to be ethical, one would assume that abolitionism united the northern religious community. However, while evangelical clergymen conceded the sinfulness of slavery, they rejected abolitionism for its tendency to disrupt, rather than buttress the social order. The legal and political ramifications associated with abolishing slavery created a division among the Northerners – those who condemned slavery in the abstract and those who condemned it unequivocally.
The Dutton Family Papers, an archival collection of correspondence, sermons, and diary entries by a nineteenth century New Haven clergy family, provides a case-study of virtuous moderates who condemned slavery in the abstract. While abolitionism's morality seems to be linked to religion's spirituality, an analysis of the Dutton Family Papers provides a more nuanced understanding of the religious community during the Antebellum Era. Rather than unite the Christian community, abolitionism fractured churches, incited religious angst, and remained largely absent from traditional churches until the start of the Civil War.
Follow the "Files" link (right) to read the seminar paper and view related images.
Professor Edward Rugemer's Freshman Seminar, "The Significance of American Slavery," is an intensive introduction to collections-based research. The class meets in Beinecke every week and engages with materials from the collection in each class period. Students also visit and conduct research in various Yale University Library special collections throughout the term. Kelsea Jeon conducted research in the Dutton Family Papers (Record Group Number 63, Yale Divinity School Library Special Collections) in support of "Abolition and Religion: A Moral Question with a Political Answer."