Within the papers of Matthew Jennett (YCAL MSS 231), former editor of Pharos Books, are five folders related to the prolific American playwright Leslie Lee, 1930-2014. Raised in Pennsylvania, Lee received his B.A from the University of Pennsylvania ('54) and his M.A in theater from Villanova University in 1969. In college, Lee studied English and Biology, thinking he would become a doctor, and pursued various routes within the medical and pharmaceutical fields before drastically switching gears to focus on playwriting in graduate school.
Lee, who often collaborated with The Negro Ensemble Company (established in 1967 by Douglas Turner Ward, Robert Hooks, and Gerald S. Krone), was known for taking on subjects of ambitious historical scope in some of his work while authentically detailing daily life in black families and communities in others. Lee's New York City career as a playwright launched at Ellen Stewart's La MaMa Experimental Theatre Club with his 1970 play Elegy for a Down Queen and his 1971 play Cops and Robbers; Lee returned to La MaMa later in his career with his play Love in the Eyes of Hope Dies Last in 1997. With the Negro Ensemble Company (NEC), Lee continued his training as a playwright and produced his history play entitled Colored People's Time, which spans a century of history from the Civil War to the Civil Rights Movement and starred a young Samuel L. Jackson and Angela Bassett.
Perhaps Lee's most influential and well-known work, his play The First Breeze of Summer was first produced by The Negro Ensemble company, directed by co-founder Douglas Turner Ward, and won an Obie for Best New American Play before moving to the Palace Theatre on Broadway where it was nominated for a 1979 Tony Award. The play, which zooms in on a middle class black family on a hot June weekend in the Northeast, follows the matriarch Gremmar Lucretia Edwards and her adoring grandson, Lou, as flashbacks reveal buried aspects and events from Lucretia's past. Steeped in a breezeless heat, the play interrogates spirituality, sexuality, racial injustice, and family history.
The Matthew Jennett Papers (YCAL MSS 321) includes an unpublished, 326-page novel by Lee entitled Never the Time and the Place, a play called Willie that was selected for the Eugene O'Neill Playwriting Conference in 1980, and an adapted teleplay of Solomon Northup's 1853 memoir Twelve Years a Slave.
Labeled "FINAL DRAFT – 8/6/79," Lee's script is titled Solomon Northup; Twelve Years a Slave; a Teleplay and is a striking addition to the screen adaptations of Northup's memoir. Unlike Gordon Parks' 1984 television adaptation Solomon Northup's Odyssey (screenplay by Lou Potter and Samm-Art Williams) and most recently Steve McQueen's acclaimed 2013 film Twelve Years a Slave (screenplay by John Ridley), Lee's 1979 teleplay was never produced nor is any information additional about it readily available from other sources; it seems like a largely forgotten project of his. However, Lee's contribution to dramatizing Northup's narrative for the screen provides an interesting comparison to Ridley's script for McQueen's film.
A striking and unique element of Lee's adaptation is his use of voiceover to express Solomon's inner monologue and thought process; for example, when Solomon encounters Merrill Brown and Abram Hamilton, the two men who lure him from Saratoga Springs to Washington D.C. under the false pretense of a job offer to play fiddle in a circus, Lee includes Solomon's Voiceover rationalizing his decision, "By the time I get back, Anne won't even know I've gone. It's like a prayer being answered" (Lee, 11). Not quoting Northup directly, this thought process is clearly derived from Northup's own words in the second chapter of his narrative, "Thinking my absence would be brief, I did not deem it necessary to write to Anne whither I had gone; in fact supposing that my return, perhaps, would be as soon as hers" (Northup, 30). Through the device of voiceover, Lee is able to maintain the intimate and internal effect that a first-person narrative has on storytelling.
The repeated use of Solomon's voiceover contributes to the overall tone of Lee's script, which invests the majority of its attention in Solomon and his processing. In contrast, Ridley's script makes an equal effort to convey both Solomon's inward experience of enslavement, the experience of others (notably Patsey), and the effect of slavery on the white people who perpetuate and rule it. While both scripts are inarguably Solomon Northup's story, one gets the sense that Ridley set out to interrogate various perspectives whereas it seems Lee set out to dive into and express Northup's individual consciousness.
A pioneer playwright off and on-Broadway, a few of Leslie Lee's lesser-known projects are housed in the Matthew Jennett Papers at the Beinecke and await your exploration.
Matthew Jennett Papers YCAL MSS 231
Orbis link to 1853 edition of Twelve Years a Slave by Solomon Northup: http://hdl.handle.net/10079/bibid/1170910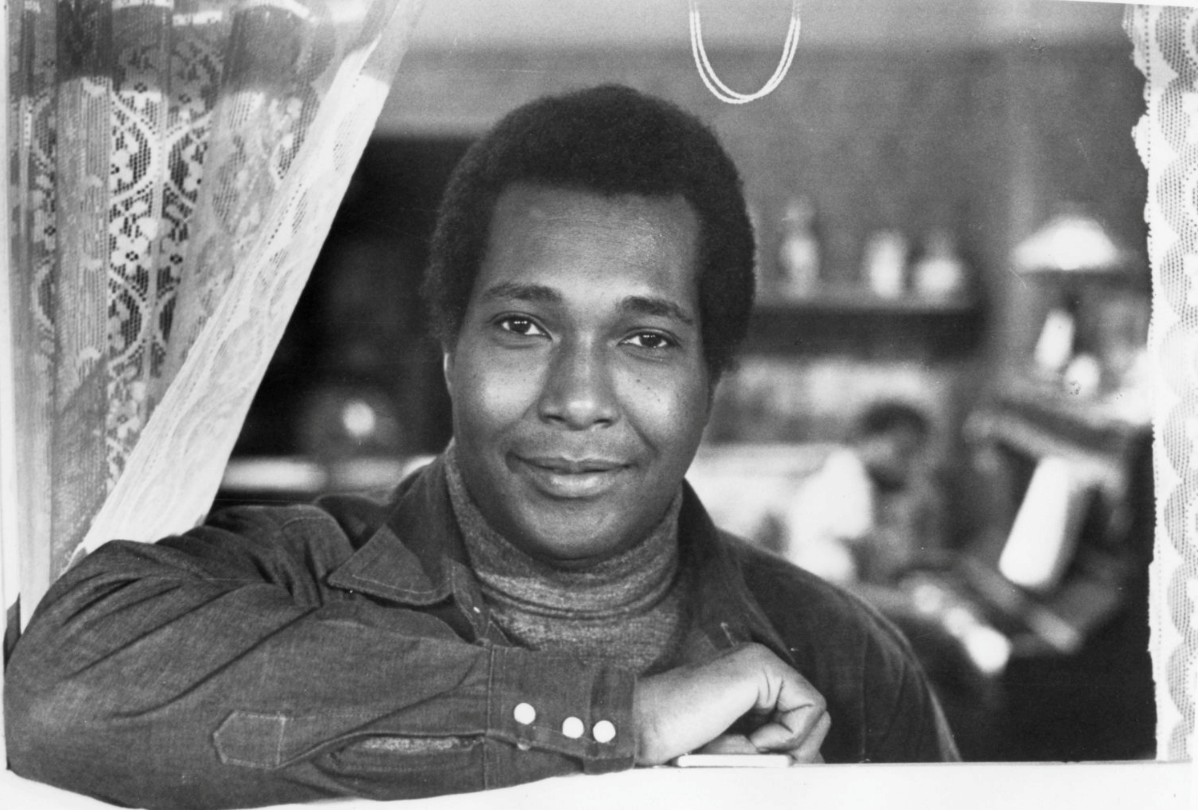 Lee on set of the Broadway production of The First Breeze of Summer, 1975 http://www.leslieleelegacy.org/menu/
–Raffi Donatich, Y'19
Yale Collection of American Literature Student Research Assistant