Beinecke has acquired the huge and hugely irreverent archive of Richard Neville, Australian publisher, writer, and counter-culturalist.  Most well-known for co-editing the outrageous Oz magazine, Neville notoriously stood trial, several times, for obscenity. His dogged fight in the censorship wars and against the establishment during the sixties is documented in full runs of his various publications and in assorted ephemera and correspondence.  For the first time, documents related to his famous trial are available for study.  He wrote about all his freewheeling grooviness in 1995 in Hippie, Hippie, Shake: The Dreams, the Trips, the Trials, the Love-ins, the Screw ups—the Sixties.
Among other gems, the British issues of Oz (1966-1973) are particularly spectacular.  In varying styles from photography to photomontage to psychedelic art, both the covers and feature articles give an unequivocal sense of Neville's editorial bravura, the swinging sixties, and various socio-politico-cultural protestations.  It is not hard to see why some were offended.  Still in cataloguing, the Richard Neville archive will certainly prove an invaluable resource for the study of post-war counterculture.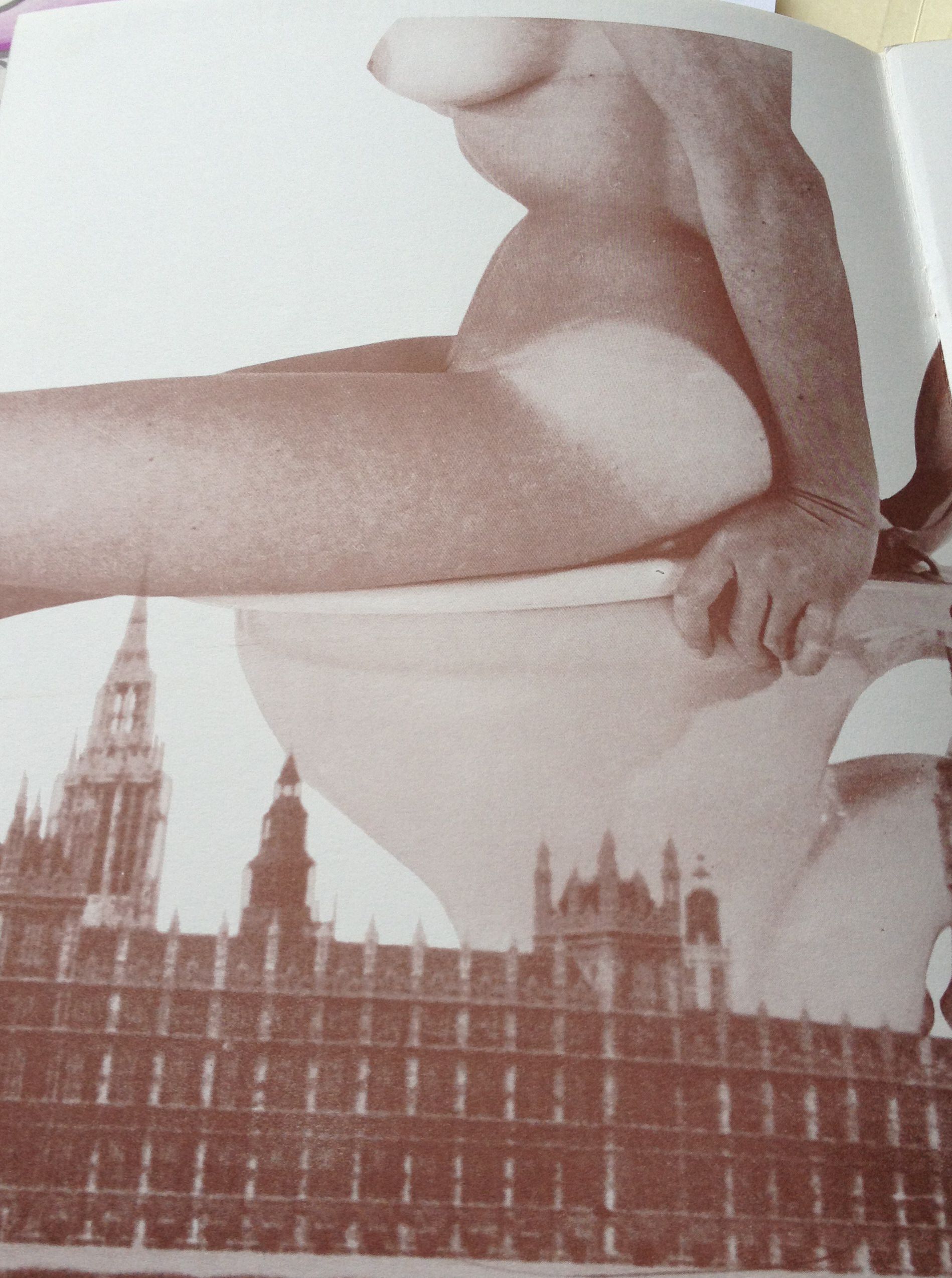 An inside page.  Naked woman on a toilet, superimposed over the Houses of Parliament. Inflammatory much?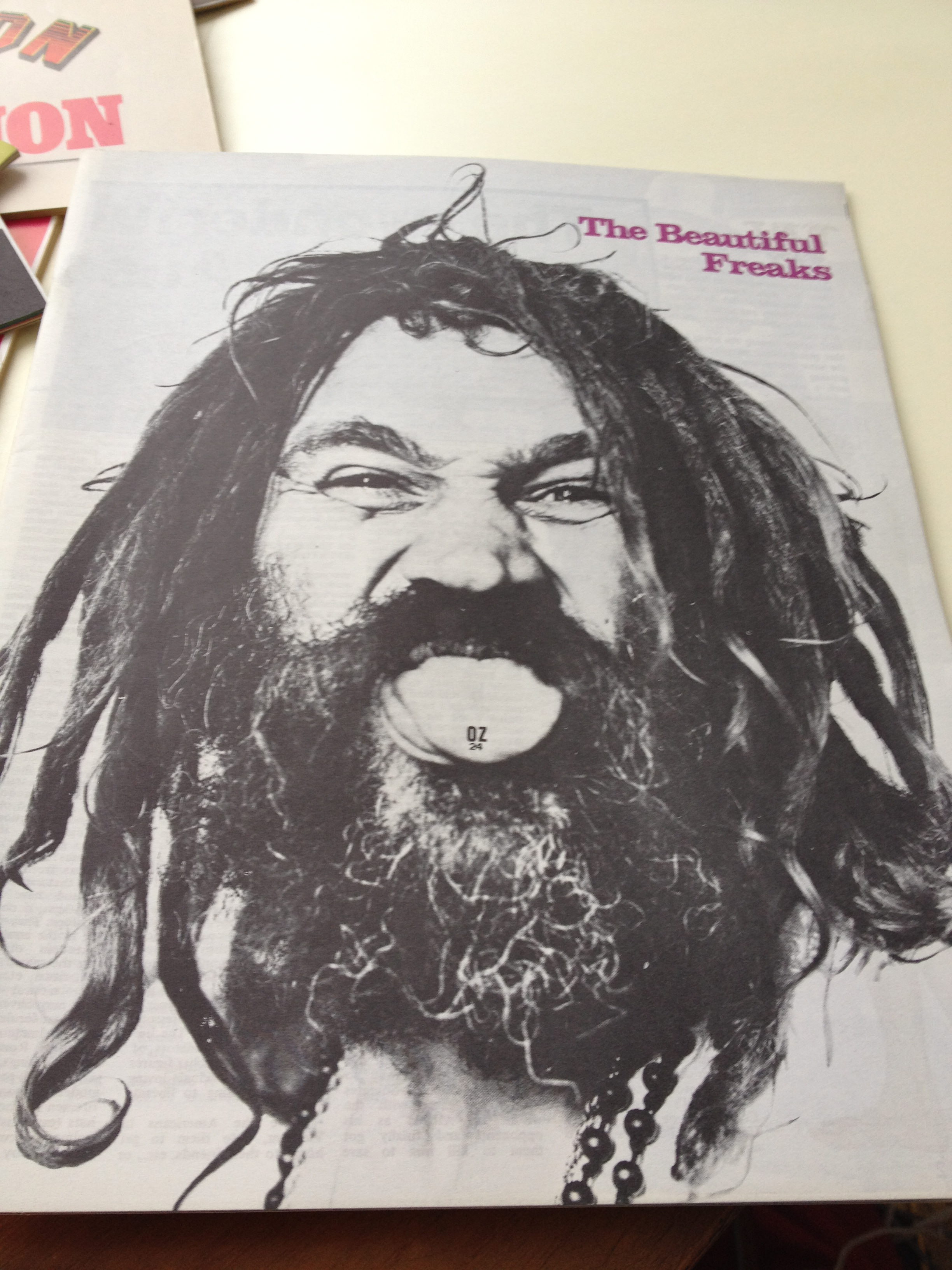 "Beautiful Freaks"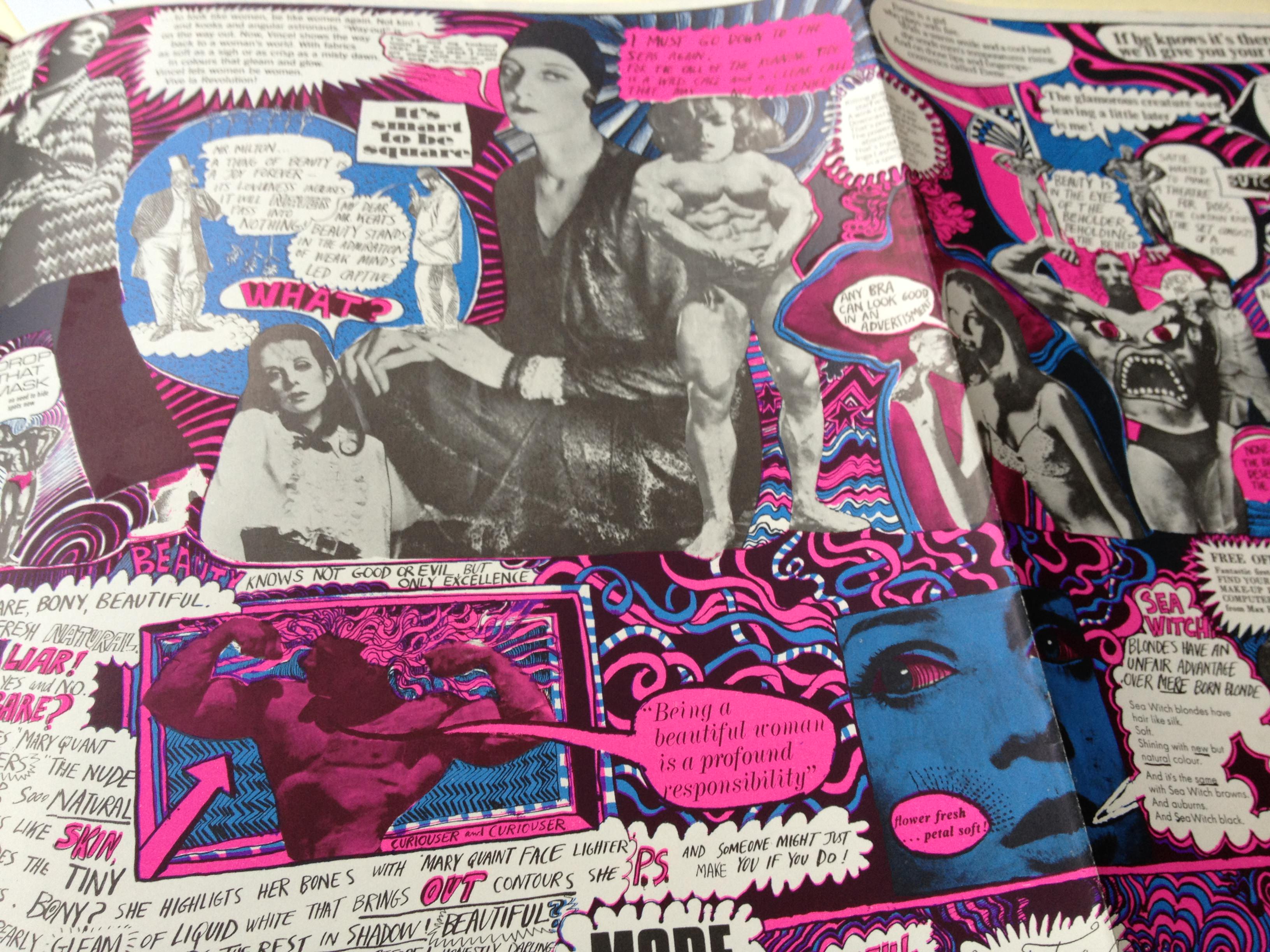 Detachable poster spread