We asked artist Susan Bee to reflect on creativity in 2020. She gave us a video tour of her Brooklyn studio, including views of a dynamic new body of work she created this spring in quarantine – brightly colored paintings and books exploring friendship and human connection.
MORE ON SUSAN BEE: 
Susan Bee is an artist living in Brooklyn.  She is represented by A.I.R. Gallery in NYC, and her artwork is in many public and private collections including the Metropolitan Museum of Art, Douglas F. Cooley Memorial Art Gallery at Reed College, Bibliotheque Nationale de France, Getty Museum, and the Victoria & Albert Museum. Bee has published sixteen artist's books. She has collaborated with: Susan Howe, Charles Bernstein, Johanna Drucker, Regis Bonvicino, Jerome McGann, Rachel Levitsky, and Jerome Rothenberg. Bee is the coeditor of M/E/A/N/I/N/G: An Anthology of Artist's Writings, Theory, and Criticism, Duke University Press, 2000, and the coeditor of M/E/A/N/I/N/G Online. Her artist's book archive and the M/E/A/N/I/N/G Archive are at the Beinecke Rare Book and Manuscript Library, Yale University. Bee's paintings are on over 50 book covers and her artworks, interviews, and writings have been included in numerous publications.
Susan Bee's solo show, "Anywhere Out of the World: New Paintings, 2017-2020,"  is set to run at A.I.R. Gallery from September 11th-October 11th, 2020. Read more about the show here, and view more of Bee's work here. Also watch this interview about the show, by the Brooklyn Rail. 
Off-World Fairy Tales, Bee's collaboration with Johanna Drucker, will be released by Litmus Press in November.  
Find more information–including photos of previous work–at Bee's website.
IN BEINECKE COLLECTIONS: 
The Beinecke Library has recently acquired a collection of Bee's papers, documenting her creative practice and her many collaborations with other artists and writers. Contact curator Nancy Kuhl for more information. 
Susan Bee and artist Mira Schor co-edited of M/E/A/N/I/N/G, an art and culture journal which published critical work addressing the visibility of women artists, sexuality and the arts, censorship, art world racism, the legacies of modernism, artists as mothers, and visual art in the digital age. The magazine was published in print from 1986-1996, and online until 2016. The M/E/A/N/I/N/G archive is housed in the Beinecke. The M/E/A/N/I/N/G Anthology is accessable via Orbis. 
Many of Bee's collaborations, correspondance, and artists books can also be found in Beinecke collections. For example, explore Bee's correspondance with poet Rachel Blau DuPlessis, poet Susan Howe, and poet Barbara Guest. Also explore "Seeing double: Paintings by Susan Bee and Miriam Laufer, Essay by Johanna Drucker," originally published in conjunction with an exhibition of mother daughter artists at A.I.R. Gallery in 2006.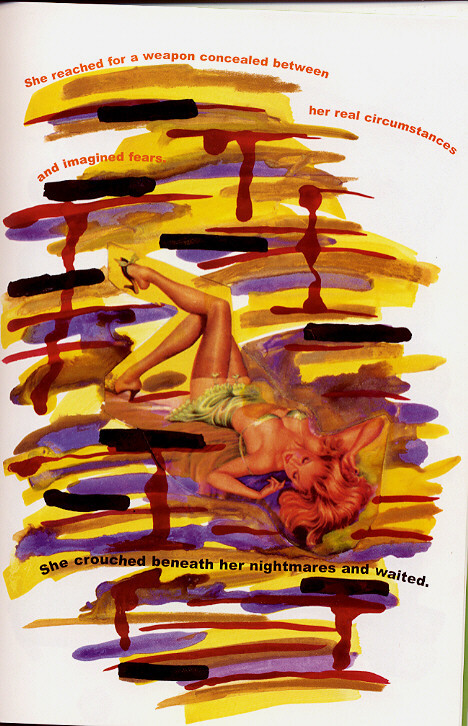 - Gabrielle Colangelo, Y'21
Yale Collection of American Literature Student Research Assistant