New work by Yale School of Art graduate student Ana Maria Gomez Lopez will be featured in Walden, an upcoming exhibition at the deCordova Museum exploring the legacy of Henry David Thoreau in the work of contemporary artists. Ana Maria Gomez Lopez's  sound installation, "Walden," was a result of her research in the Yale Collection of American Literature as a 2013 Donald C. Gallup Fellow. Research in the Henry David Thoreau Collection (YCAL MSS 203) was especially important to the development of the project. To see images from this collection, click here: Thoreau in Beinecke Digital Library.
Walden will be on view at the deCordova Museum from October 31, 2014 to Apri 26, 2015.
LISTEN to "Walden," by Ana Maria Gomez Lopez. (Note: "Walden" is 7 minutes long. When installed, a sound dome provides an isolated hearing experience; outside of the gallery  context, the piece is best heard with headphones or with external stereo speakers, rather than built-in laptop/computer speakers).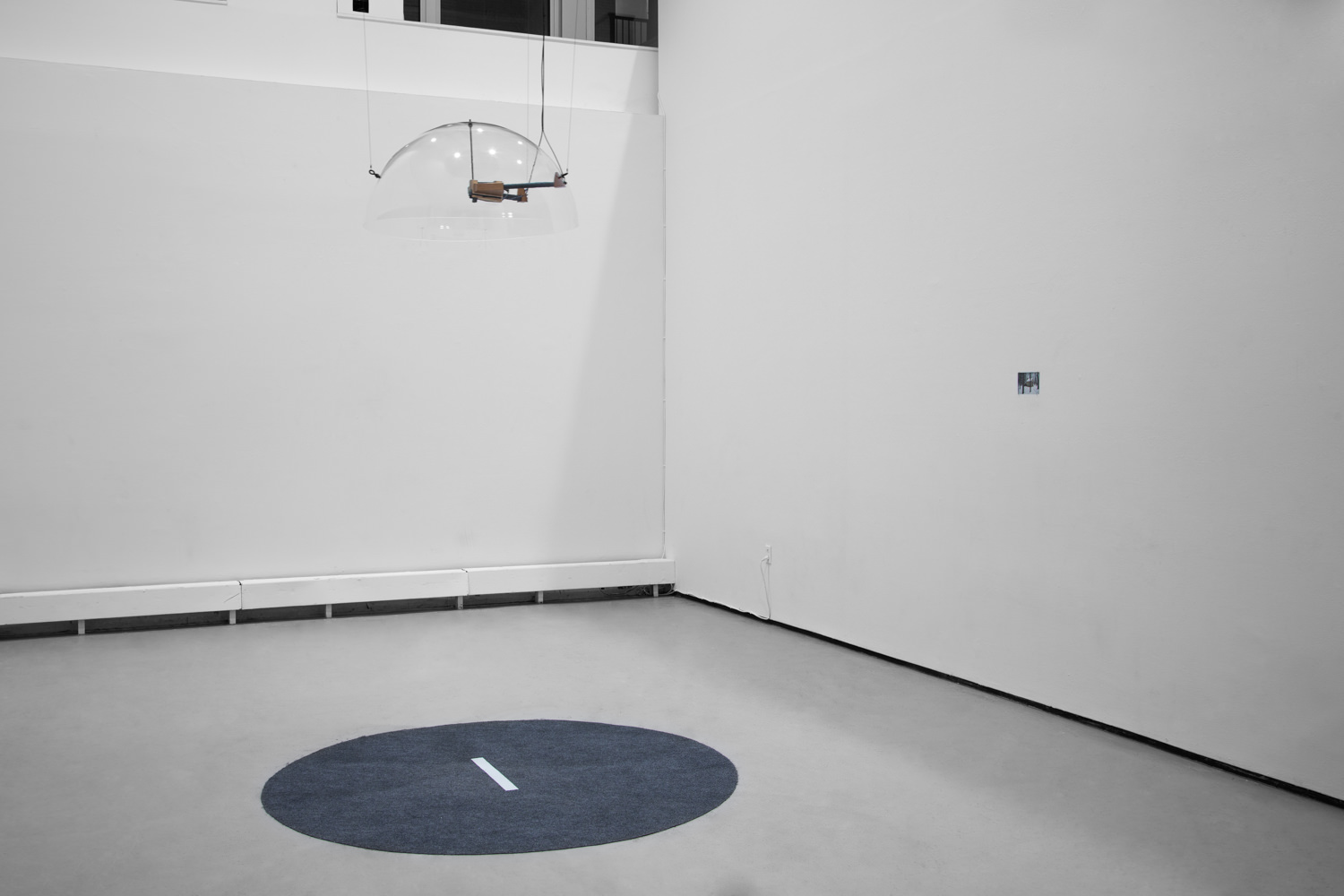 Images: "Walden" installed at Yale School of Art, Spring 2014.