Alan Hollinghurst Papers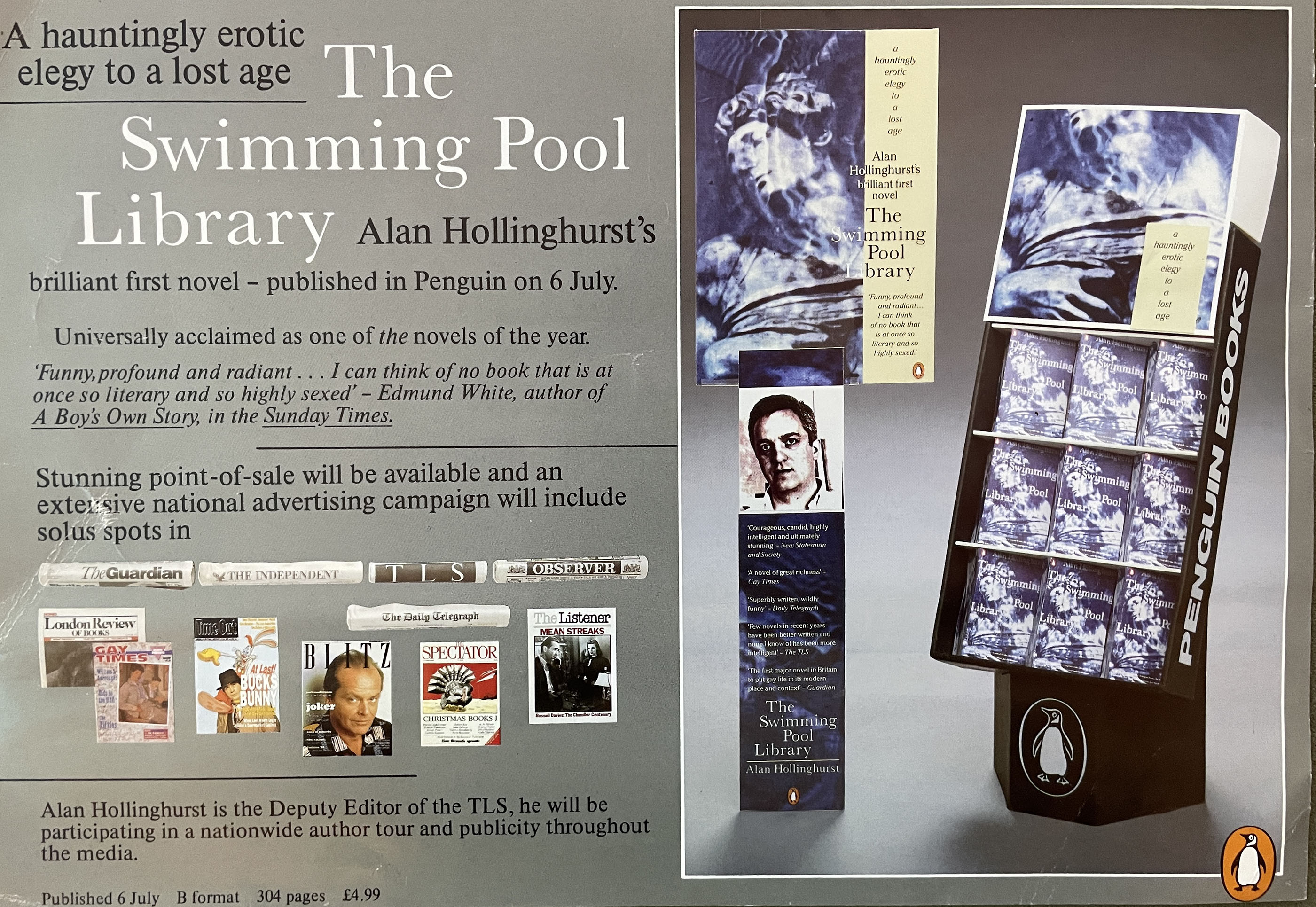 Alan Hollinghurst, novelist, poet, editor and translator, has crafted a nearly singular position in modern letters. His debut novel, The Swimming-Pool Library (1988), brought a narrative of modern gay life to the level of transcendent literature through observations of one man's trials and pleasures.
His work has been listed twice for the Booker Prize, for The Line of Beauty, which was the 2004 winner, and for The Stranger's Child, in 2011.
Hollinghurst's papers focus on his writing. Drafts of The Swimming-Pool Library and the majority of his subsequent novels include multiple drafts, many of which were shared with close friends who provided editorial comments - revealing the creative interplay that helped shape the texts.
Accompanying the drafts are a group of selected letters and photographs, magazine and journals that document the critical reception of his work, and materials for an unpublished early novel, Dead Letters.