Augusta Savage: Gamin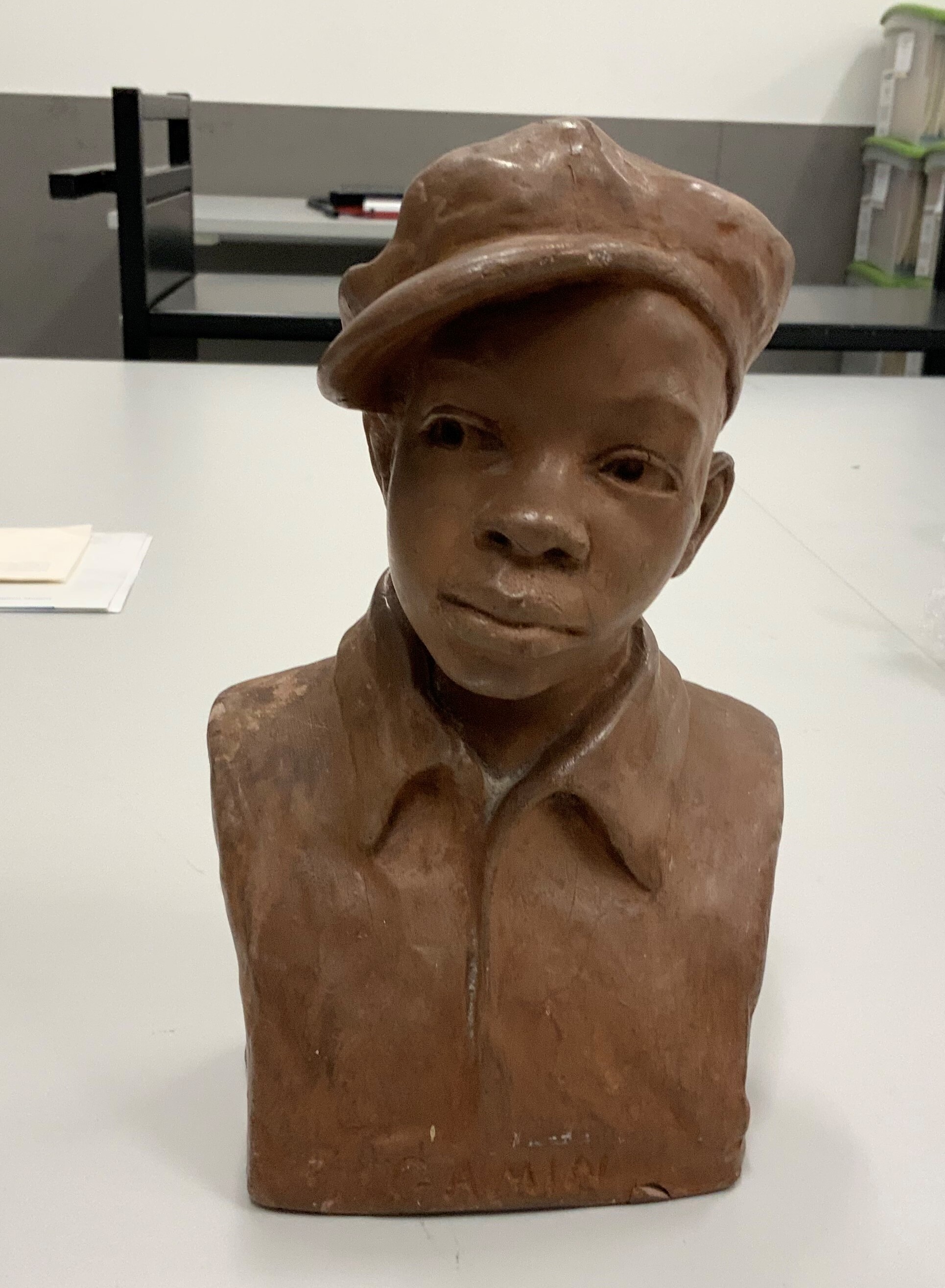 The James Weldon Johnson Memorial Collection of African American Arts and Letters has recently acquired a sculpture by celebrated Harlem Renaissance artist Augusta Savage: Gamin (approximately 1929).
The bust is a portrait of Savage's nephew, Ellis Ford (born approximately 1916), who was living with her in Harlem at the time the sculpture was made. According to Elizabeth Galbreath in the Chicago Defender (May 11, 1940, page 16 – see below), "The result [of Ellis's visit] was approximately 48 hours work, using the nephew as a model, and the portrait of the most adorable young boy came into being. You like him because you think you know him. You have a feeling that he is the one who threw the baseball into you window pane, who was wrestling with your own youngster and tore his shirt."
When the life-size bronze original Gamin was exhibited at the Harlem Branch of the New York Public Library in late 1929, it drew attention and praise from influential members of the New York arts community. Savage received requests for casts and reproductions of the original; the Beinecke Library's 23-centimeter-tall painted plaster bust is assumed to be among the works Savage made in response to such requests.
The original sculpture is in the Art and Artifacts Division of the Schomburg Center for Research in Black Culture, NYPL: Gamin. Plaster versions are in collections at Dartmouth, Detroit Institue of Arts, University of Maryland, Cleveland Art Museum, and Smithsonian American Art Museum.
Related resources at Beinecke Library
Augusta Savage's sculptures Green Apples and The Harp (Lift Every Voice and Sing)