David Plowden: Photographs and Papers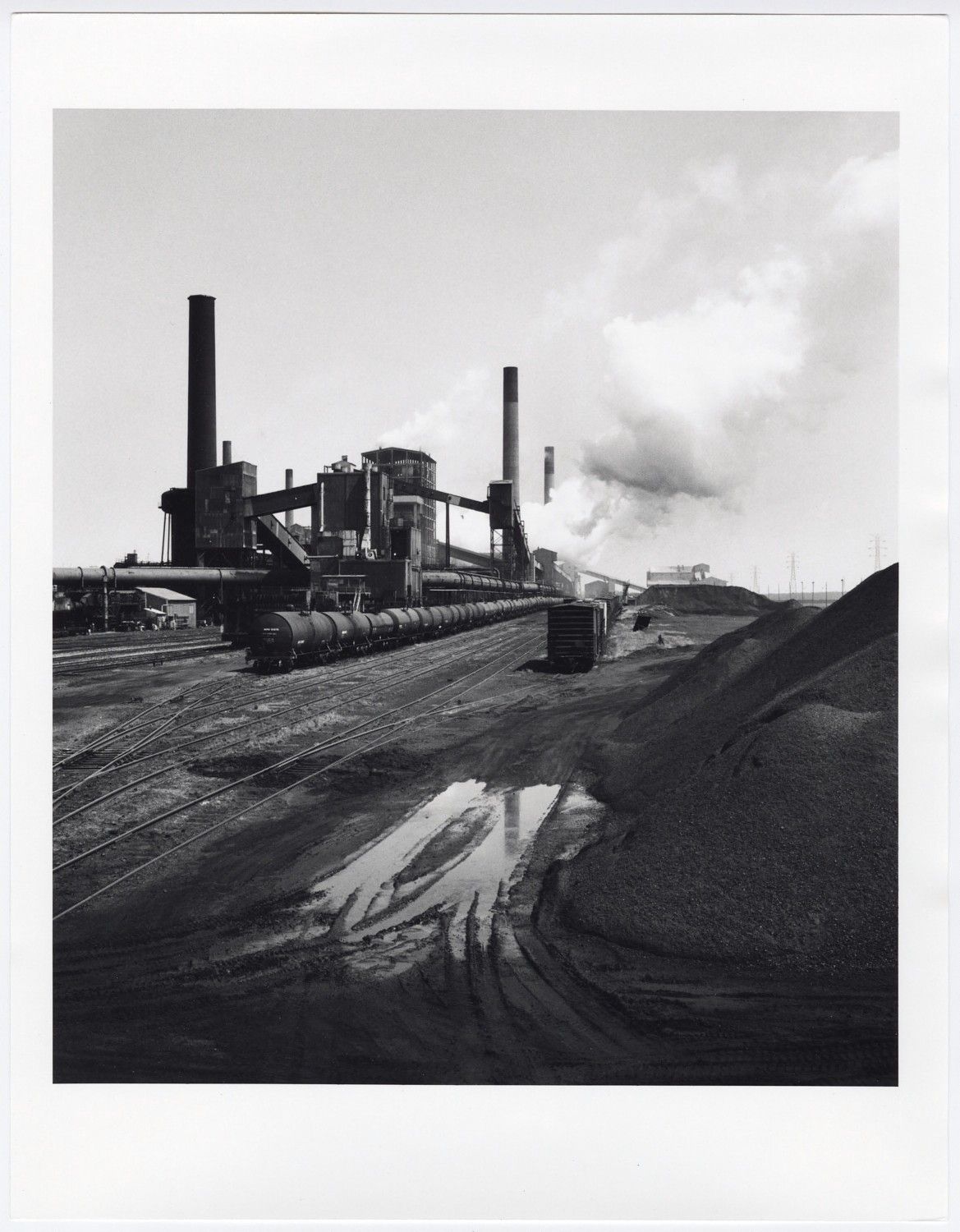 David Plowden: U.S. Steel Corp (CSX), Coke Oven. Gary, Indiana, April 1983
The collection consists of photographs and papers that document the work of David Plowden as photographer and author from 1943 through 2011. His photographs record scenes from main streets and churches in small towns to the barns and grain elevators of American farmlands to the industrial landscapes of cities like Chicago and New York. Plowden's images depict steam railroads, their equipment, tracks, and operators; bridges, canals, and roadways throughout the United States and Canada; and such maritime vessels as tugboats, ferries, and commercial steamships which work the rivers, lakes, and harbors of North America. A group of photographs drawn from his book Lincoln and His America (New York: Viking Press, 1970) documents the contemporary appearance of sites related to Abraham Lincoln.
Photographs in the collection consist of nearly 5,500 black and white photographic prints, which include 2,300 exhibition prints (silver gelatin and ink jet) and over 3,000 additional silver prints suitable for reproduction or study by researchers.
The collection includes 45 color photographic prints and more than 2,700 color transparencies. The collection also includes a small number of digital image files created by Plowden from his photographic negatives and used by him to make some of the ink jet prints in the collection.
Papers in the collection include correspondence, research notes, and drafts related to his photographs and photographic books, as well as copies articles and clippings of works that reproduced his images.
The guide to the collection includes distinct entries for nearly every photographic print. The entries include Plowden's titles for the image, the place and date the image was made, and Mr. Plowden's image number, in parentheses. Some images with the same or similar visual content may have variant titles and occasionally variant place designations. Some discrete images may share the same image number which usually indicates that they were made as part of a single project. Photographic prints in the collection are predominantly black-and-white silver gelatin prints. Exceptions such as color or ink jet prints are noted.
Mr. Plowden designated his prints as "Exhibition," "Reproducible," and "Study." Exhibition prints may be publicly exhibited and, with appropriate permission, reproduced. Reproducible prints, with appropriate permission, may be reproduced. Study prints may be examined but never reproduced. Reproducible and Study prints sometimes represent early prints of images that are also represented by Exhibition prints. In other cases, they may be the only print in the collection from a particular negative.