Henry Martyn Hoyt Papers
16 Sketchbooks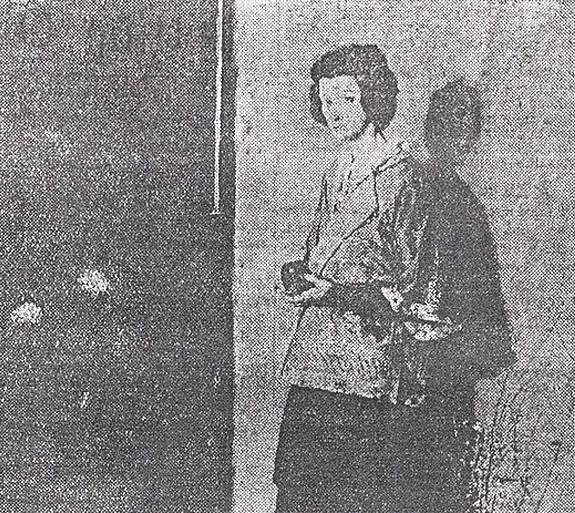 American artist and poet Henry Martyn Hoyt enrolled at Yale University at age 16. After he graduated in 1907, Hoyt traveled in Europe, studied architecture at Harvard University, and took classes at the Pennsylvania Academy of Fine Arts and the School of the Museum of Fine Arts, Boston. In April 1912 Hoyt married Alice Gordon Parker (1885-1951), a painter who had also studied at the Museum School. Hoyt served as a photographer in the Aviation Section of the Army Reserves during World War I. Following the failure of his marriage, Hoyt killed himself in his Manhattan studio on August 25, 1920.      
The collection consists of sketchbooks, correspondence, documents, drawings, paintings, and photographs documenting Hoyt's life and career. Prominent in the collection are 16 bound commercial sketchbooks containing graphite sketches and drawings by Hoyt, dating from approximately 1910 to 1920. Most of the images are not identified or dated, but include portraits of his wife Alice Gordon Parker Hoyt at work and at leisure; infants portrayed are likely their children, Constance (born 1913) and Henry (born 1914). The remainder of the images are buildings and views taken in Rome, Italy, Spain, and other European venues; street scenes (likely New York City and Boston); unidentified architectural details; views of Nahant, Massachusetts; maritime subjects including boats, ships, and piers; and vignettes of people and animals. Hoyt wrote notes, names, and addresses in several of the sketchbooks. Correspondence consists of letters written by Hoyt to his mother Anne McMichael Hoyt (1912-1917) and mother-in-law Eleanor Kinzie Gordon Parker (1918), a folder of Hoyt's World War I military records, photographs of Hoyt and family members, and samples of his poetry in autograph manuscript, typescript, and in print, including a copy of his book of poems, "Dry Points" (1921), inscribed by Juliette Gordon Low. A detailed description of the collection is available online:  Henry Martyn Hoyt papers–YCAL MSS 713.
Holdings
1.17 linear feet (4 boxes) Boxes 1 and 2 contain sketchbooks. Box 3 contains correspondence, documents, photographs, small artwork, and poetry. Box 4 contains four oversize watercolor paintings, one pencil drawing, and Hoyt's portfolio. In English.