Jacqueline de Jong Papers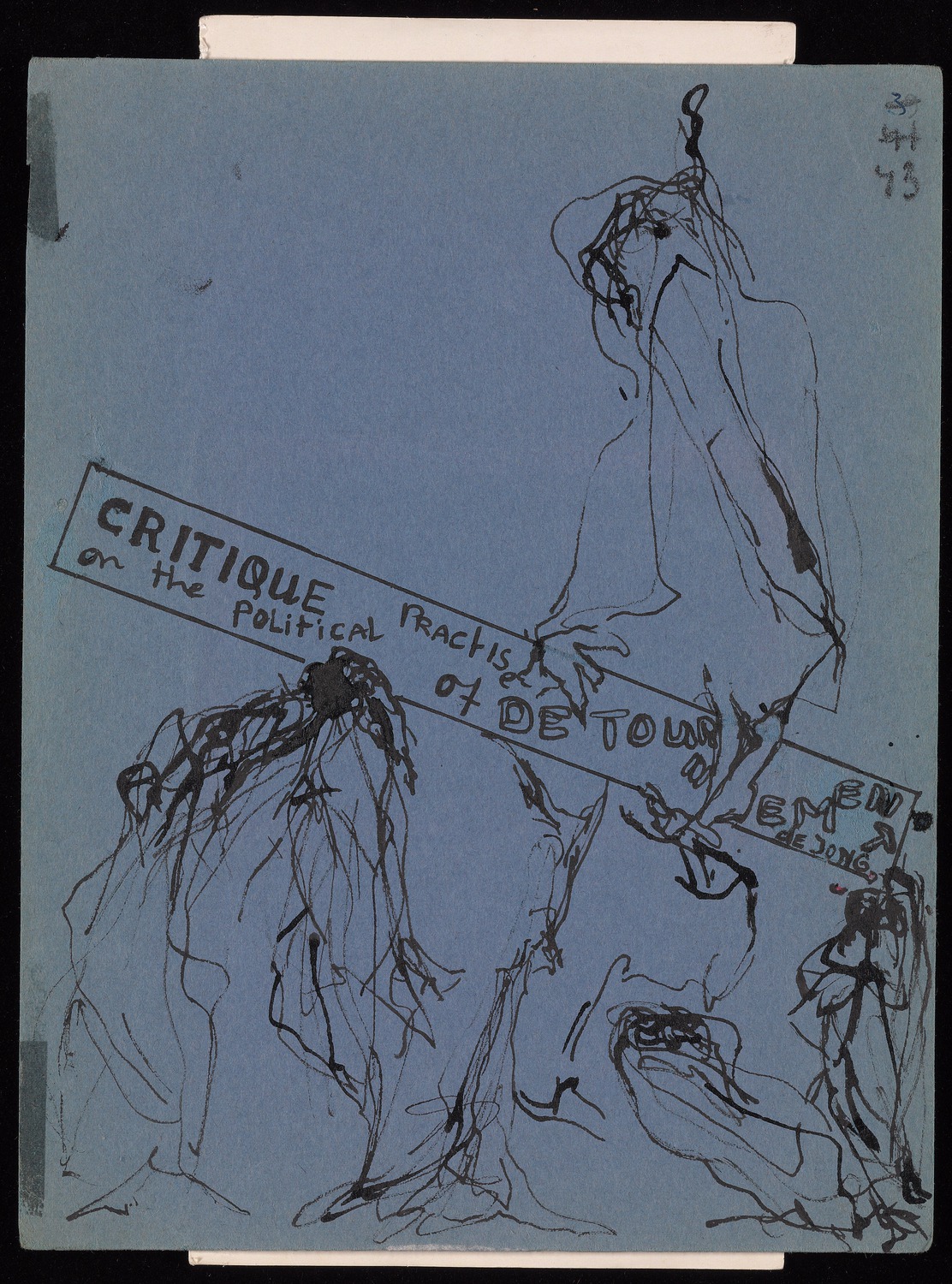 The collection consists of correspondence, writings, printed materials, subject files, photographs and other papers relating to the life and work of Jacqueline de Jong from 1955 to 1983, with the bulk of the materials dating from the 1960s. The production of de Jong's magazine The Situationist Times is extensively documented through voluminous correspondence with co-editors, contributors, and publishers, as well as through production materials such as article submissions, original maquettes and distribution lists.
The collection offers rich documentation of the European avant-garde of the period thanks to de Jong's connections with the Internationale Situationniste (I.S.), Gruppe SPUR, and the Danish Situationists. Correspondents include the artists and writers Noël Arnaud, Guy Atkins, Pol Bury, Guy Debord, Gordon Fazakerley, Asger Jorn, Dieter Kunzelmann, Jørgen Nash, and H. P. (Hans-Peter) Zimmer. De Jong's subject files include tracts, manifestos, and periodicals issued by I.S. and Gruppe SPUR, as well as manuscript notes from the 1961 Göteberg Conference and materials relating to early situationist exhibitions. Original writings by Asger Jorn and Guy Atkins are also present.
The papers also include correspondence with gallery owners and original artists' books created by de Jong that offer some documentation of her early artistic career beyond her involvement with situationist groups.