John Thomson's Illustrations of China and Its People, 1873-1874
200 photographs documenting the people and landscapes of 19th century China.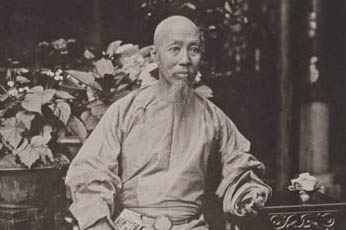 John Thomson (1837-1921), a pioneering Scottish geographer and traveler, was the first known photographer to document the people and landscape of China for publication and dissemination to the Western world. Between 1868 and 1872, he traveled over 6,500 kilometers with his cumbersome camera and equipment, darkroom and chemicals capturing all aspects of Chinese life. The photographs in these four volumes show the many sides of China: sweeping landscapes, royalty and ruling classes, merchants and economic activity, everyday life, and the faces of men, women, and children.
Thomson was born in Edinburgh, Scotland, the son of a tobacco spinner and seller. He was apprenticed to an optician and scientific instrument maker in 1851, and attended evening classes to study science. In April 1862, he set out for Singapore where his older brother William was a watchmaker and photographer. While jointly operating with his brother a business making chronometers and optical and nautical instruments, Thomson began using Singapore as a base from which to travel extensively throughout Asia, taking photographs and recording his observations. In 1868 he moved to Hong Kong and began his project to photograph the people of China. After a decade in Asia, he returned to Britain, where he published the results of his travels and operated a portrait studio in London.
The Beinecke Library's complete four-volume set of Illustrations of China and Its People has been digitized in its entirety.