Langston Hughes Papers
Letters, manuscripts, and photographs that document the life of the African-American poet.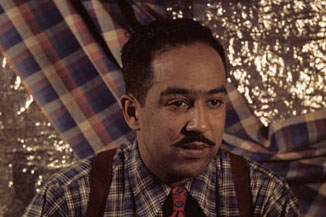 The career of James Langston Hughes (1902-1967), a central figure during the Harlem Renaissance, spanned five decades. He wrote poetry, short stories, plays, newspaper columns, children's books, and pictorial histories. He also edited several volumes of prose and fiction by African-American and African writers. Through his writing and through his extensive travels and lecture tours he came into direct contact with an amazing array of writers, artists, activists, and performers of the twentieth century. The Langston Hughes Papers span the years 1862-1980. 
History of the Collection
Gift of Langston Hughes and bequest of the estate of Langston Hughes, ca. 1940-67.
The Collection
The Langston Hughes Papers contain letters, manuscripts, personal items, photographs, clippings, artworks, and objects that document the life of the well-known African-American poet.