Living Portraits: Carl Van Vechten's Color Photographs of African Americans, 1939-1964
Photographs of artists, entertainers, activists, educators, and public intellectuals taken by Carl Van Vechten.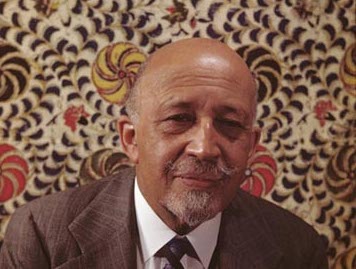 Carl Van Vechten (1880-1964), photographer, promotor of literary talent, and critic of dance, theater, and opera, had an artistic vision rooted in the centrality of the talented person. He cherished accomplishment, whether in music, dance, theater, fine art, literature, sport, or advocacy. He began to make photographic portraits in 1932; in 1939 he discovered newly available color film. For a quarter century, he invited friends and acquaintances, well-known artists, fledgling entertainers, and public intellectuals to sit for him, often against backdrops reminiscent of the vivid colors and patterns of a Matisse painting. Among his subjects are a very young Diahann Carroll, Billie Holiday in tears, Paul Robeson as Othello, Althea Gibson swinging a tennis racquet, and a procession of opera stars, composers, authors, musicians, activists, educators, and journalists who made notable contributions to the cultural and intellectual life of the country. Also included are brilliant color images of notable and everyday places: Fisk University in Nashville, Tennessee; the wedding of friends; pushcarts and street scenes of Harlem; children at play in a housing project's yard.
The Collection
Color slides of Blacks.
1,884 color Kodachrome slides, 2 x 2 inches each.