Photographs of Washington, D.C., and New Haven, Connecticut
745 negatives dating from 1964-1969, by Alexander Lmanian, a photographer for the New Haven Register.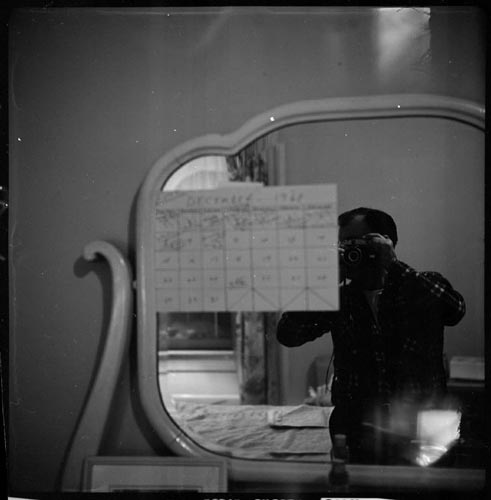 Alexander Lmanian (1925-1996) was a sergeant in the United States Army in World War II, and a part-time photographer for the New Haven Register newspaper and the Associated Press.
This collection consists of photographs created by Alexander Lmanian documenting locations and events in Washington, D.C., and its vicinity, 1964-1968, as well as New Haven, Connecticut, 1968-1969. The images of Washington document the physical impact of riots on the city following the assassination of Martin Luther King, Jr., April 4-8, 1968, as well as events and memorials in the city and vicinity, 1967-1968.
The images of New Haven primarily document locations in the city, including overhead views of the New Haven Green and city streets, particularly the intersection of Chapel Street and College Street, as well as images of the Yale University campus. Many images show the interior of Lmanian's rooms in Washington and New Haven, including his model airplanes, copy photographs, self-portraits, and scenes from a figure modeling class.
The Collection
745 negatives : film, b & w ; 5.7 x 5.7 cm. and smaller.
Access restrictions
Some nude studies are restricted for use to the Yale community. Use the Yale Virtual Private Network for off-campus access.