Thomas Thistlewood papers
Diaries and other material documenting the life and work of the Jamaican planter and slaveowner Thomas Thistlewood.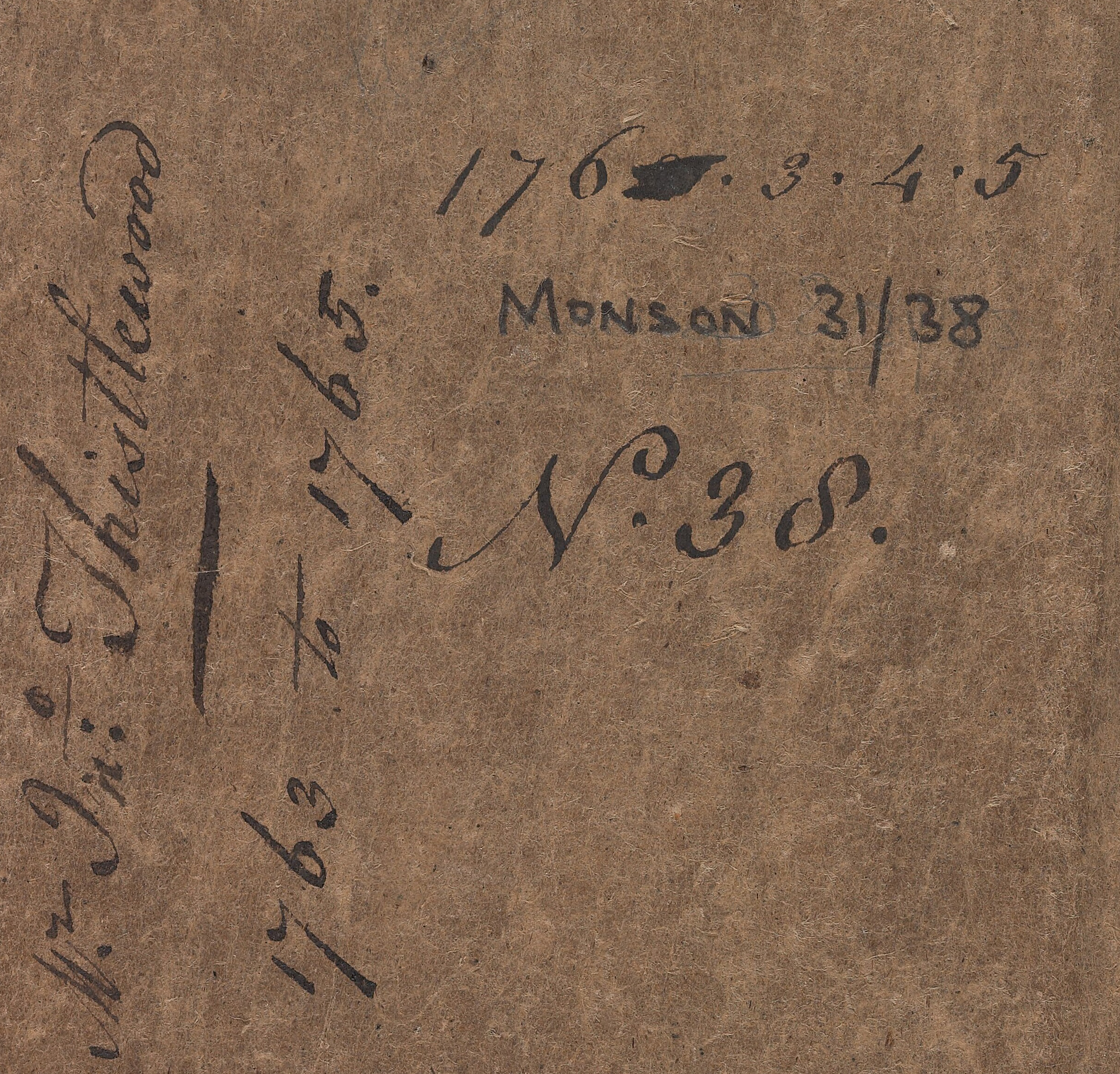 The Thomas Thistlewood Papers document the daily life of British plantation overseer and slave owner, Thomas Thistlewood (1721-1786) from the period just before his arrival in 1750 in Jamaica through his death.  The papers act as a crucial archival witness to the brutality of slavery and plantation culture, and to the broader political, economic, and intellectual contexts underpinning Thistlewood's career as a slave manager and owner in 18th-century Jamaica.
The papers comprise the plantation management diaries, weather journals, and reading notes and other material created by Thistlewood, from 1748 through his death in 1786.  This highly detailed record of his activities as an overseer and later owner of numerous slaves contains information on his criteria for the purchase and sale of slaves, methods of assigning work, allotment of provisions, the illness and death rate among the slaves, and detailed descriptions of Thistlewood's brutal methods of physical punishment for any infraction.  
Thistlewood meticulously recorded his sexual exploitation of enslaved women, noting thousands of sexual contacts with over 100 women, as well as any punishments he ordered if they resisted. The diaries also describe his decades-long relationship with the enslaved Phibbah, whom he referred to as his "wife" and emancipated in his will.
Comments on "insolent" and runaway slaves, frequent news of slave uprisings on individual plantations, and rumors of broader slave insurrections and rebellions, including Tacky's Revolt (1760), offer insight into the fears of the small minority of white colonists who ruled over but were vastly outnumbered by their African slaves, as well as into the sustained resistance of the slaves themselves. Thistlewood also describes his contacts with the Jamaican Maroons, escaped slaves and their descendants who inhabited the mountainous areas of the island.
Other topics include personal and professional relationships with other white Jamaicans, including his first employer, John Cope, and the Cope family; expenses and purchases: meals and other entertainment; and recreational activities, including Christmas celebrations.  
A full description and list of contents of the collection can be found in the Yale Finding Aid Database.
The collection has been fully scanned and is available in the Beinecke Digital Collections.