Thomas Thistlewood papers
Diaries and other material documenting the life and work of the Jamaican planter and slaveowner Thomas Thistlewood.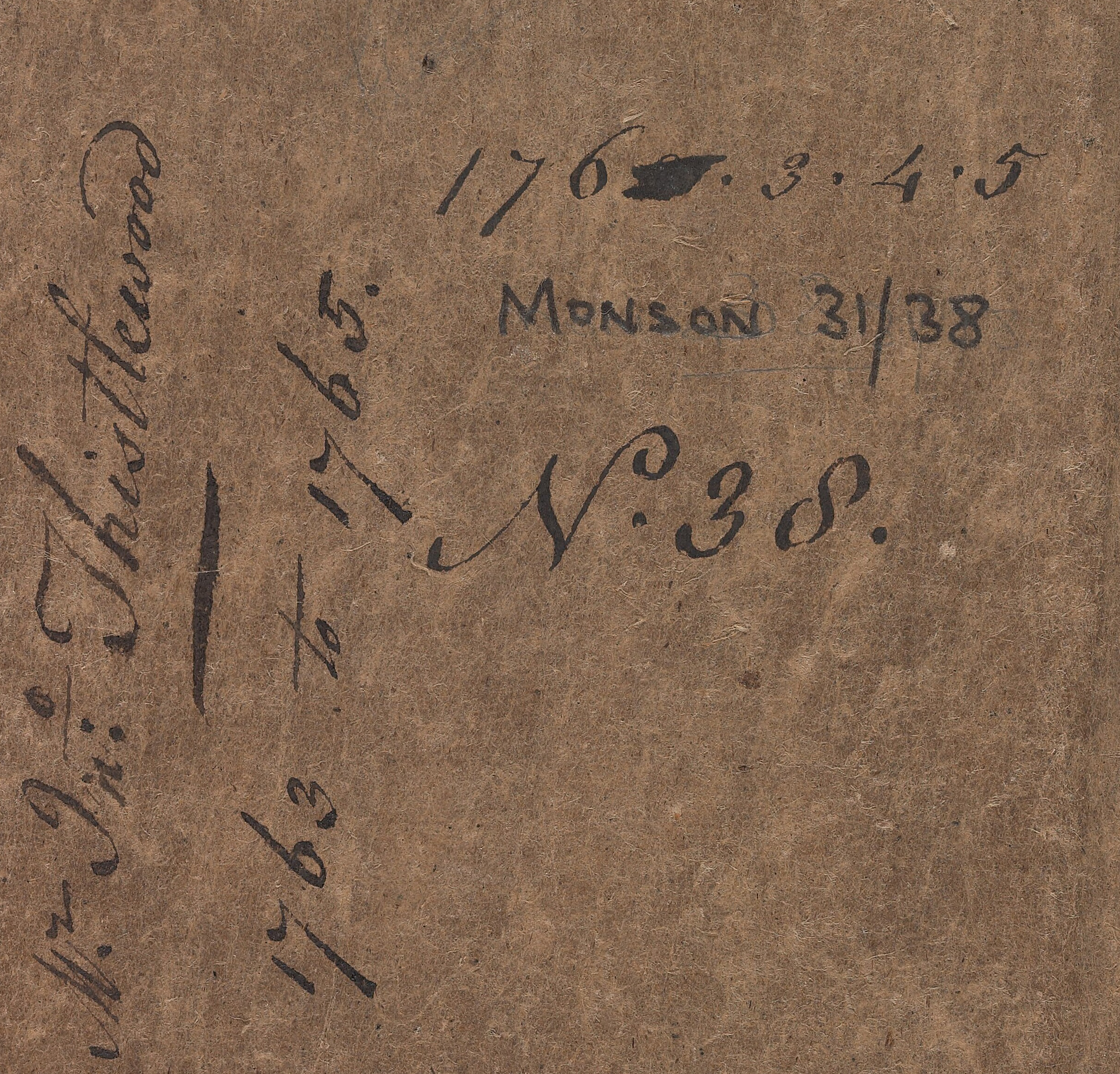 Thomas Thistlewood (1721-1786) , born in Lincolnshire, emigrated to Jamaica in 1750. He began his life there as an overseer of sugar plantations, principally of John Cope's large Egypt plantation in Westmoreland, and in 1767 purchased his own plantation, Breadnut Island, where his slaves raised provisions and livestock. Thistlewood also pursued scientific and intellectual interests, keeping a detailed weather record and collecting a substantial library. He never married, but had one son, Mulatto John (d. 1780), by his slave Phibbah, who was originally a slave of his employer. Thistlewood eventually purchased her from Cope and lived with her at Breadnut Island; he called her his "wife" in the will that freed her.
The papers consist of diaries, weather journals, commonplace books, reading notes and other material documenting the life, work, and intellectual interests of the Jamaican planter and slaveowner Thomas Thistlewood. Thistlewood's 37 diaries contain daily entries dating between 1750 and 1786. Topics include Thistlewood's work as an overseer, and later owner, of slaves, including his methods of assigning work, alloting provisions, and discipline; his personal and sexual relationships with several, including his lengthy relationship with Phibbah; and slave rebellions and rumors of rebellions, including Tacky's Revolt (1760). Thirty-four annual weather journals containing daily summaries, including precipitation measurements. Diaries from 1764 through 1767 also contain separate lists of daily Fahrenheit temperatures and rainfall amounts.
View a full description and list of contents in the Yale Finding Aid Database.