William Carlos Williams Papers
Correspondence, writings, photographs, medical records, artwork, and ephemera documenting the life and work of poet, dramatist, and physician, William Carlos Williams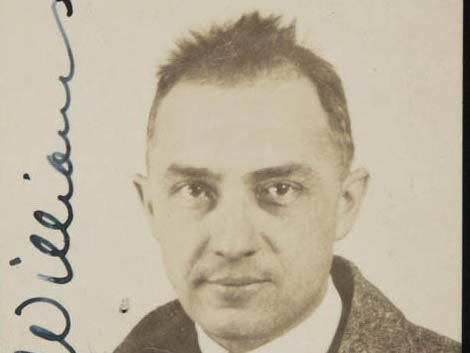 The William Carlos Williams Papers document the life and work of poet, prose writer, dramatist, and physician William Carlos Williams. The papers consist of correspondence, writings, photographs, medical records, artwork, newspaper clippings and printed material, and personal papers. The papers primarily document Williams's life as a prolific writer, including drafts of prose, poetry, drama, lectures and readings; and correspondence and writings of others that reveal his mentorship of aspiring poets and his friendships with other literary figures. The papers also reveal his personal life as a husband, father and close friend to many writers.
History of the Collection
The William Carlos Williams Papers contains material of mixed provenance acquired by gift or purchase from various sources, as indicated in this finding aid and on individual folders. The bulk of the papers were purchased from William Carlos Williams.
The Collection
Correspondence and writings comprise the bulk of the papers. The correspondence series documents his close friendships, professional pursuits, and opinions on modern poetry. Writings include drafts of poems, prose, drama and other writings that reveal his creative process. The papers also contain photographs, including snapshots and portraits taken of Williams, family and friends; John C. Thirlwall's research material for The Selected Letters of William Carlos Williams; and photocopies of Williams's correspondence and writings held by other institutions. Personal papers, medical records, and two works of art make up the smallest portion of the papers. All photographs in the Papers are available online.