Witold Gombrowicz Archive
Correspondence, writings, and photographs from the archive of Witold Gombrowicz, Polish emigre novelist and author.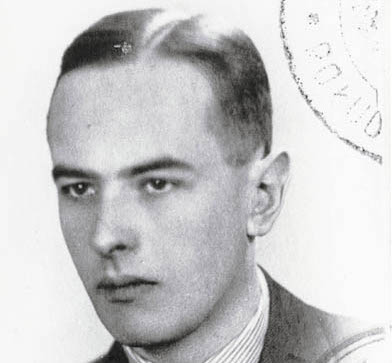 Witold Gombrowicz (1904-1969), was a Polish novelist and playwright. His novels and plays include Ferdydurke (1937), Trans-Atlantyk (1953), Slub (1953), Kosmos (1965), and Pornografia (1966). Considered one of Poland's foremost literary figures of the twentieth century, Gombrowicz's novels and plays have been translated into many languages.
The Collection
The archive consists of correspondence, writings, personal papers, photographs, audiovisual material and memorabilia documenting Gombrowicz's life and literary activity chiefly during the last two decades of his life (1949-69). Currently, only a portion of the Archive is available online.
Related Material
The World of Witold Gombrowicz 1904-1969, a Polish language exhibition created in 2006 in observance of the centenary of the birth Gombrowicz.