In the Mind's Eye: Beinecke Architecture Imagined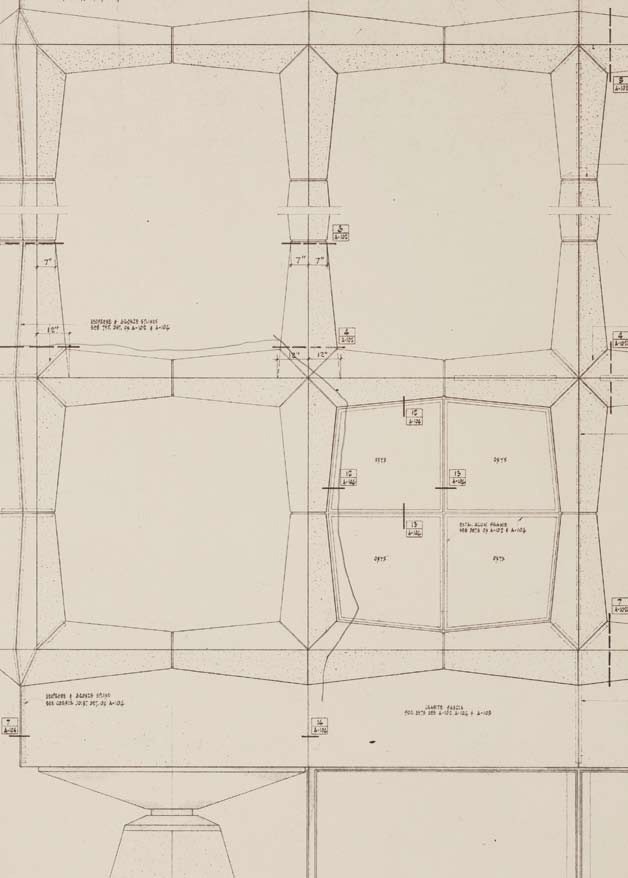 Marble, granite, bronze, and glass. With these materials architect Gordon Bunshaft, working closely with Yale University administrators and the Beinecke family, created the Beinecke Rare Book & Manuscript Library. Its stark modern design made it a center of controversy even before it officially opened in 1963. Was the Beinecke, as Yale rare book librarian Marjorie Wynne wrote, an "architect's dream and our future nightmare," or a "beautiful, functional, architectural masterpiece," as Frederick W. Beinecke stated in a letter of congratulations to Bunshaft?
Behind the white marble panes and granite trusses is a six-story glass tower of books that rises up through the core of the building, and beneath the expansive plaza are two floors of book stacks and offices. Also integral to the Beinecke's design is Isamu Noguchi's spare and sunken stone "Garden."
 
How has the Beinecke Library been imagined in the minds of the original architect and library staff, as well as its patrons and visitors? This exhibition explores the library as a physical, and sometimes mythical, space, from its design and construction to its appearance in popular culture, and considers how it has been received by the Yale University community and the broader public during its first fifty years.