Rush! Beinecke celebrates gold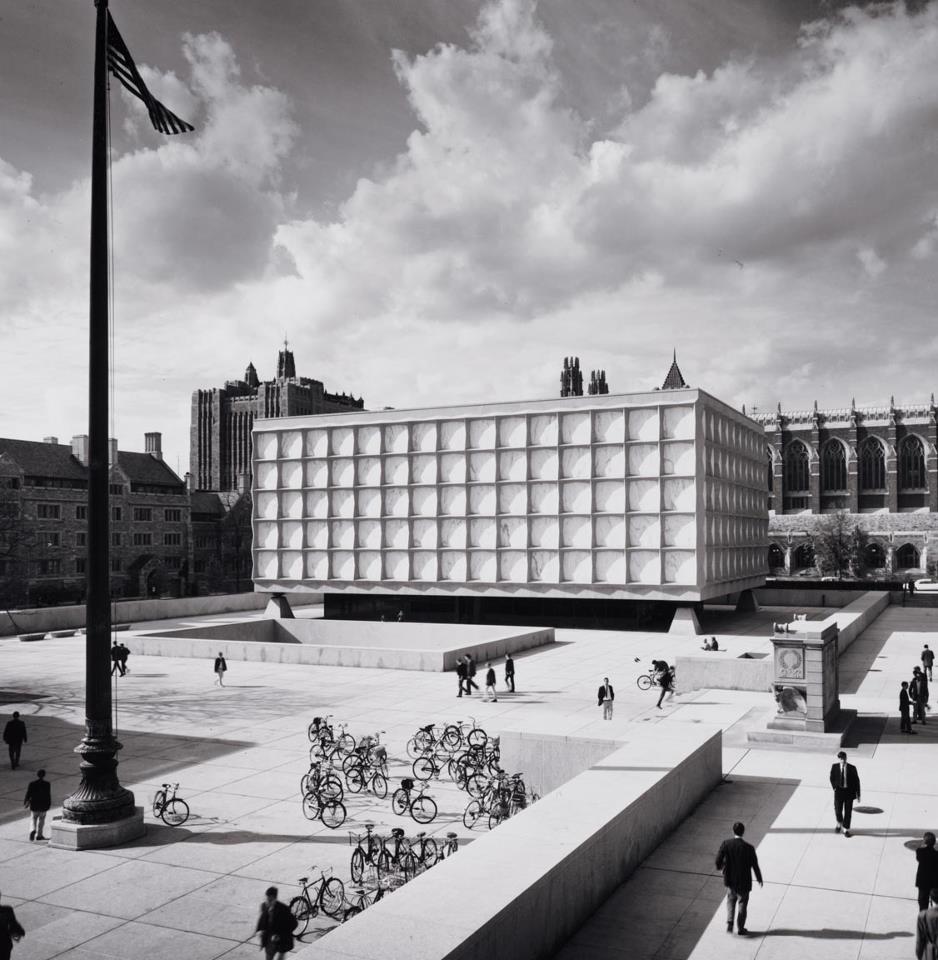 "I have picked up a lump worth 51 dollars which cost me no more labor than stooping down to take it up but such day's work as these are not a common thing… . It is also necessary to say that I have spent whole days in tramping along these rock hills & shores and not found a shillings worth of gold."
William Swain wrote those lines to his wife Sabrina from Long's Bar California on 17 February 1850. The letter is one of the documents in the current exhibition at the Beinecke Rare Book & Manuscript Library, commemorating the 150th anniversary of the California Gold Rush. Called simply RUSH! , the exhibition was arranged by Yale graduate student in history, Kristie Starr, under the direction of George Miles, curator of Western Americana at Beinecke. The exhibition will continue through October 2.
The first North American rush was not to California, but to Georgia, where gold was discovered in 1829. The exhibition includes original documents relating to the state land lottery by which claims were parcelled out to prospectors, despite numerous treaties that had been made with the Cherokee. In 1830, the Cherokee removal act was passed and more than 13,000 native people from the area were marched westward. Five thousand of them died on the way.
The California Gold Rush followed in 1849, and after it came rushes to Pikes Peak in '59, to the Black Hills of South Dakota in '74, to Leadville, Colorado, in '77, to Coeur d'Alene in Idaho in '83, and finally, at the end of the century, to Alaska. These rushes and others are documented in the exhibition by a colorful array of original materials maps and guide books that showed miners where to go and how to get there, posters and broadsides, prints and illustrations (both serious and satirical), and contemporary advertising materials aimed at the mining populations. Later rushes, especially to the Klondike and Yukon, are also recorded in photographs and stereopticon views. Life in the mining camps was hard, but not devoid of entertainment, evidenced by memorabilia like an 1875 invitation to a "basket pic-nic and subterranean ball" at Leavenworth Mountain, Colorado.
Threaded through these printed materials are manuscript letters and diaries that tell the stories of individual people fathers separated from their families, women gone West to seek their fortunes. The letters of Rowena Campbell and Stephen Crary, for instance, reflect stressful times. Stephen returned east from California in 1854 and married Rowena, only to leave again in 1860. "Dear Rowena partner of my joys and sorrows," he wrote, "how shall I tell you that I am about to separate myself from you and my little ones. God knows how long. I have made up my mind to try my fortune again in the gold fields of California."
Six months later Rowena replied to Stephen, "Now you will say I am getting on a hateful streak well! I have felt hateful for the last week it is such bothering work to be man & woman both that I get so discouraged that I don't know what to do sometimes I sit right down & almost give up." The story ended happily the next year, when the family was reunited in California.
The rush for gold, the quintessential American dream that the rugged individual may strike it rich, has made its way into our literature and motion pictures. This aspect of the Gold Rush is represented in the exhibition by such items as a first edition of Mark Twain's early masterpiece Roughing It (1872), based on his travels in the West in the 1860s. Less familiar examples of this genre are A Frontier Lady , a memoir of the California rush by Sarah Royce, mother of the philosopher Josiah Royce, and Lady Sourdough , the recollections of Frances Ella "Fizzy" Fitz, who struck it rich at Ophir Creek, Alaska, in 1906. The exhibition opens with movie memorabilia from such films as Cimarron, Paint Your Wagon, and Unsinkable Molly Brown.
Is there real gold in this exhibition? You can bet your prospecting pan on it. "You will find herewith a sample of the fine gold we are now mining," Walter D. Haws wrote from Alaska in 1907. "Examine it through a strong magnifying glass and imagine how a man feels when he makes a discovery of this precious metal, especially in nugget size!" Attached to the text is a small packet of gold dust.