Library Catalogs & Databases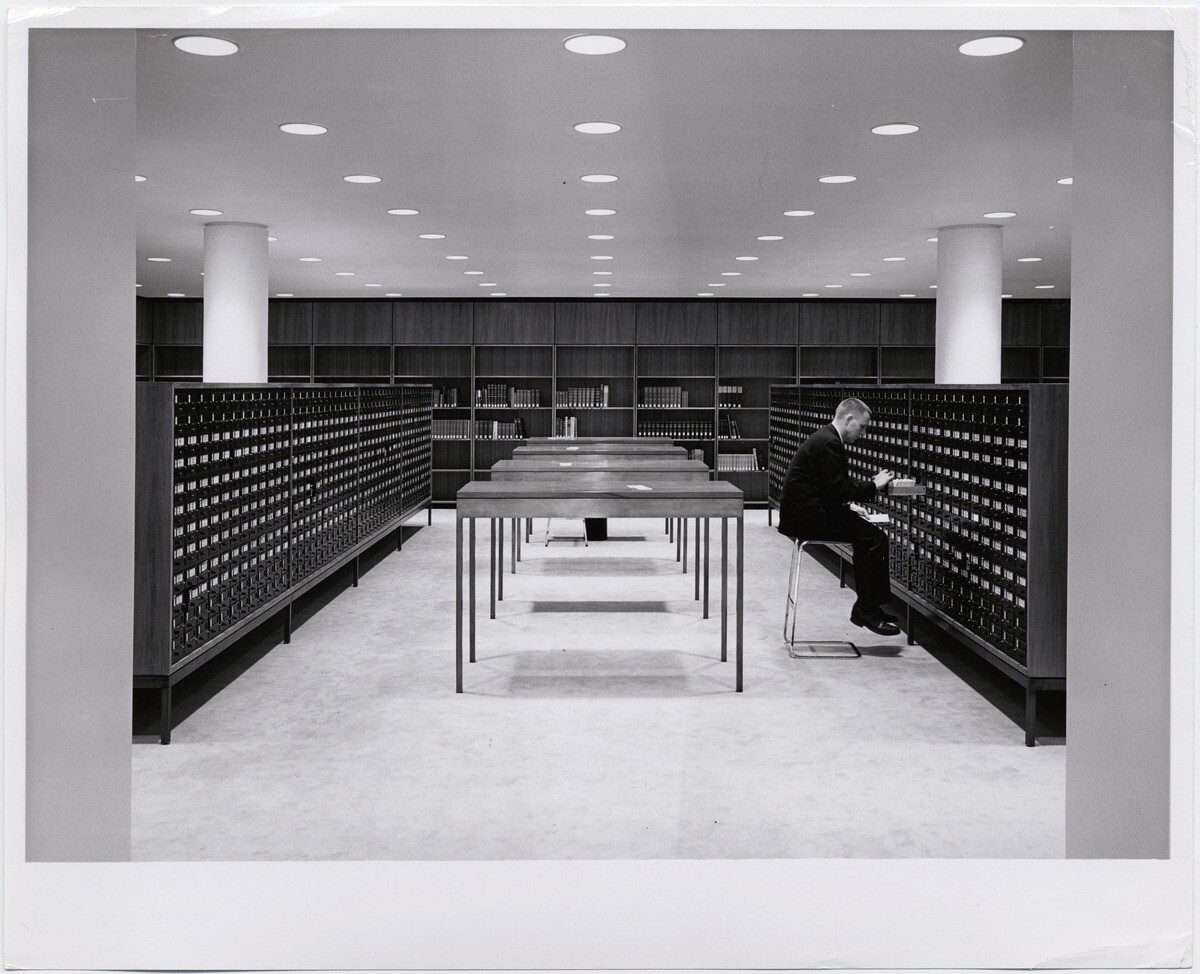 Use these tools to explore the Beinecke Library's collections:  
Virtually all of the Yale library system's cataloged printed materials, as well as most of its cataloged manuscripts and archival collections, can be found by searching Orbis. Here are some tips for navigating the database.   
Complex searches are most successful when you use the Advanced Search tool, which lends more flexibility and precision. Here are some guidelines for building successful advanced searches. 
Finding aids are descriptive guides for archival and manuscript materials held in Yale Libraries. They provide information necessary to identify and request specific materials within an archive, such as box and folder numbers and format descriptions. These tips will help you navigate the database.
Please note: Most medieval and Renaissance manuscripts are indexed in a separate database, as are papyri held in the Beinecke collections.
This searchable database offers thousands of partial and fully digitized items from a wide range of materials from the Beinecke's collections: photographs, manuscripts, correspondence, artwork, objects, illustrations, and selected pages from printed works. 
Note that audiovisual material is hosted on a dedicated platform. You can search for digital and digitized sound and visual recordings there. Note: not all a/v collections material has been digitized.
Yale University's museums, libraries, and archives contain vast troves of cultural and scientific heritage that fire curiosity and fuel research worldwide. Now there's a simple new way to make astonishing connections among millions of objects.
Anyone can explore the university's unparalleled holdings online through
LUX: Yale Collections Discovery
— a groundbreaking discovery and research platform that provides single-point access to more than 17 million items across the collections.
This searchable database provides access to descriptions of medieval and Renaissance manuscripts based largely on the Catalogue of Medieval and Renaissance Manuscripts in the Beinecke Rare Book and Manuscript Library, Yale University, edited by Barbara Shailor et al.
The database of Beinecke Library's uncatalogued acquisitions contains brief records for uncatalogued material acquired from 1985 through 2014. Presently the database is available ONLY on the Yale campus network, and we are working to restore World Wide Web access to this service. If you are looking for specific works, please contact the appropriate curator or write to beinecke.library@yale.edu.
Search this database for brief records of material not found in Orbis, the Finding Aid Database, or the Digital Library. In general, materials indexed here were acquired from 1985 through 2014, although the database includes some earlier acquisitions. 
For more on identifying primary sources and other discovery tools at Yale, please visit Primary Sources at Yale.