Life of the Party: Jerome Zerbe and The Social Photograph & Michael Childers: Author! Author!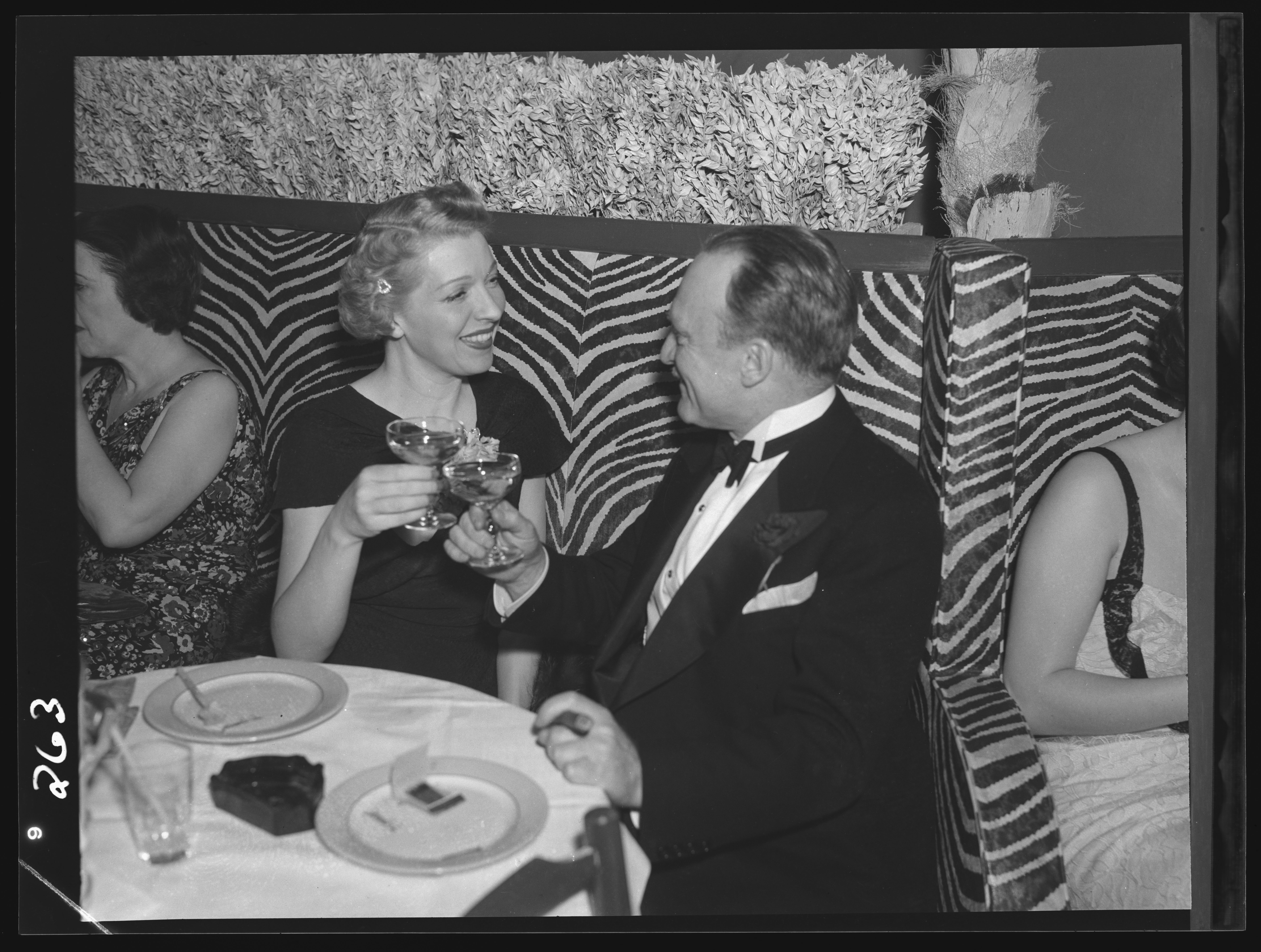 Thursday, May 16, 2019

to

Monday, August 12, 2019
Life of the Party: Jerome Zerbe and The Social Photograph
The golden age of nightclubbing never looked better than in the photographs of Jerome Zerbe, a Yale graduate who found his métier as the first paparazzo – but one who had intimate access to the beautiful and well-heeled. Hired by El Morocco, the birthplace of café society in the 1930s, Zerbe captured actors, socialites, heirs and heiresses, literary types, and hundreds of other swells as they gathered in the trademark zebra-stripe banquettes in the club on East 54th Street in Manhattan. Zerbe would later use his camera to capture scenes in the South Pacific during World War II and serve as photo editor of Town and Country for over two decades.
Selections from Zerbe's massive archive (totaling more than 50,000 prints) show high society in all its glamor and exuberance – with stops in Palm Beach, Hollywood, and Martha's Vineyard. Shown in context with Zerbe's photographs are works by fellow photographers who were documenting contrasting visions of American social life in the mid-20th century: Margaret Bourke-White; Eve Arnold; Weegee; Carl Van Vechten; Carl Mydans; Harry Adams.
This exhibition uses Zerbe as a lens for understanding the rise of celebrity over the past century and how framing images of people sharing in celebration became a practice that continues today. 
Michael Childers: Author! Author!
Michael Childers makes all of his subjects looks fabulous, especially his literary friends, who make up this focused show drawn from the work of the celebrated photo portraitist. Among the writers on view will be Amy Tan, Henry Rollins, Christopher Isherwood; Carrie Fisher; Gloria Steinem, Gore Vidal, Katori Hall, Mae West, and Fran Lebowitz. 
Michael Childers will be a special guest at Beinecke Library on Friday, June 14 to share anecdotes about his work and his interactions with many writers.