Cover of: The mighty atom, starring Reddy Kilowatt : the story of electricity from amber to atoms, circa. 1959 Call Number: Shirley +405
---
For several years, I had the pleasure of writing articles on book and print culture for Design Observer. I'm taking the opportunity to flesh out some of those articles into teaching moments.
The second lesson involves Comic Books. 
My original post addressed a health concern with comic books: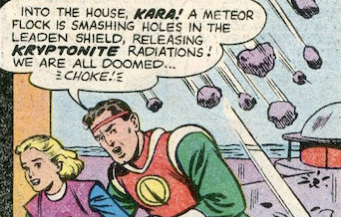 Now that we know that comic books are (for the most part) safe for consumption (intellectual and otherwise), let's have a look at where these ambassadors of popular culture lurk within Beinecke Library and on the World Wide Web.
ORBIS, the Yale online catalog, lists "comic books" as a Genre/Form heading
in catalog records - as seen in this example:
4504  |a The Adventures of Mr. Tom Plump.
2600_  |a New York :  |b Philip J. Cozans, publisher, 107 Nassau Street,  |c [185-?]
300__  |a 8 p. :  |b chiefly ill. ;  |c 16 cm.
500__  |a Also issued as part of a collected work entitled: Juvenile gem (see BEIN 1990 168)
…
655_7  |a Comic books  |y 1850.  |2 rbgenr
Here is a direct search link to pull up all items under that heading:
ORBIS also uses "comics (graphic works)" as a Genre/Form tracing.
Here is a direct search for that:
The comic book form goes back to the 19th century. 
Beinecke Library had a small exhibition of these early comics.
This page provides links to full scanned versions in digital library: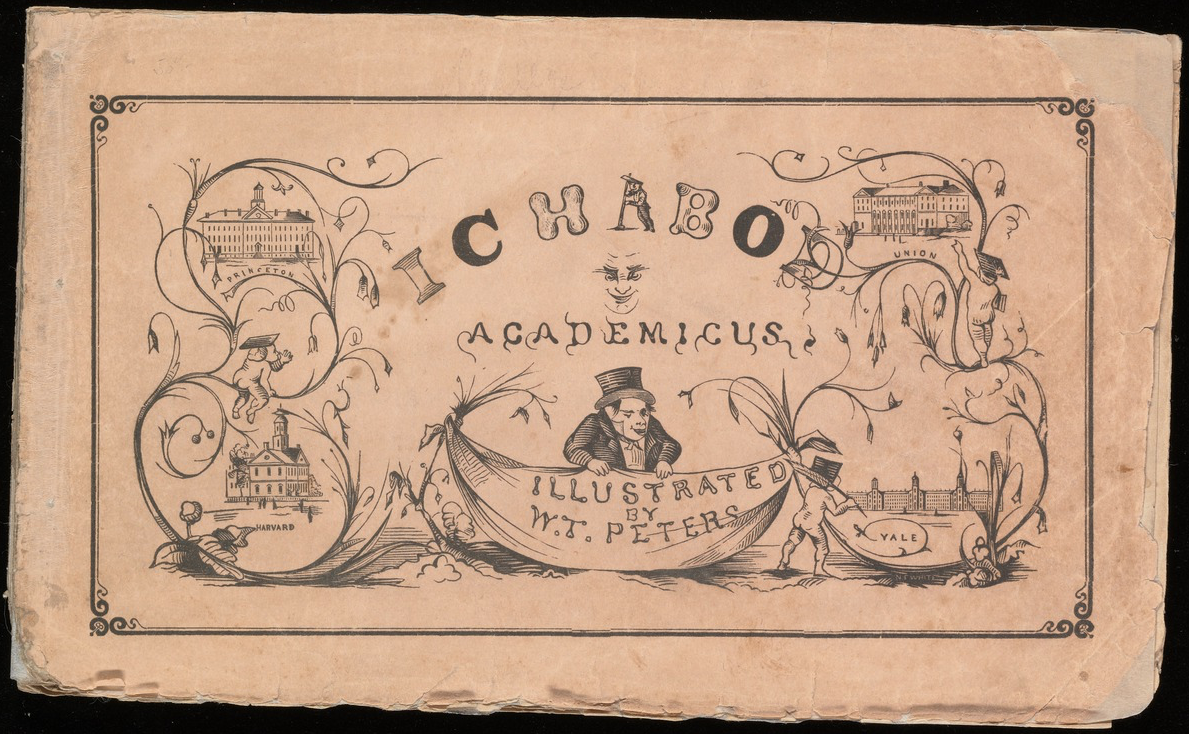 Cover of: The college experience of Ichabod Academicus / illustrated by William T. Peters, and dedicated to their brother collegians by the editors, H.F.P. and G.M., ca. 1849?] Call Number: 2003 +42:
Issues of a mid-20th century comic book were featured in a 2011 exhibition on Creativity and Psychoanalysis:
Cover of Issue 3 of: Psychoanalysis: People searching for peace of mind through psychoanalysis (New York, N.Y. : 1955)  Call Number: Za Zp956
In 2010, the Yale Law School Library explored comics in the exhibition:
The joy and challenges of cataloguing comics were explored in a conversation between Tubyez Cropper and Brenna Bychowski as a segment of the Beinecke Illuminated visual podcast in 2019:
Cartoonists are equally popular at Beinecke Library, as evidenced in the papers of Garry Trudeau,  the first comic strip artist to win a Pulitzer Prize: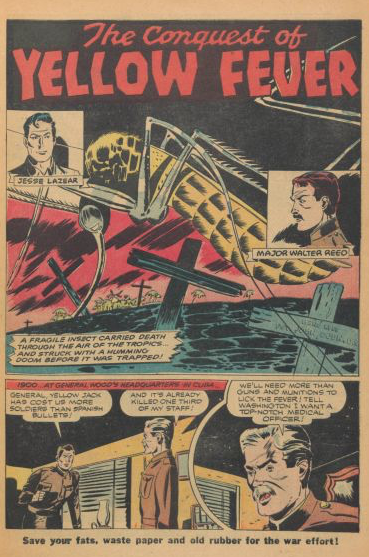 "The Conquest of Yellow Fever: The Story of Dr. Walter Reed," in: Picture Stories from Science, No. 2, 1947 Summer.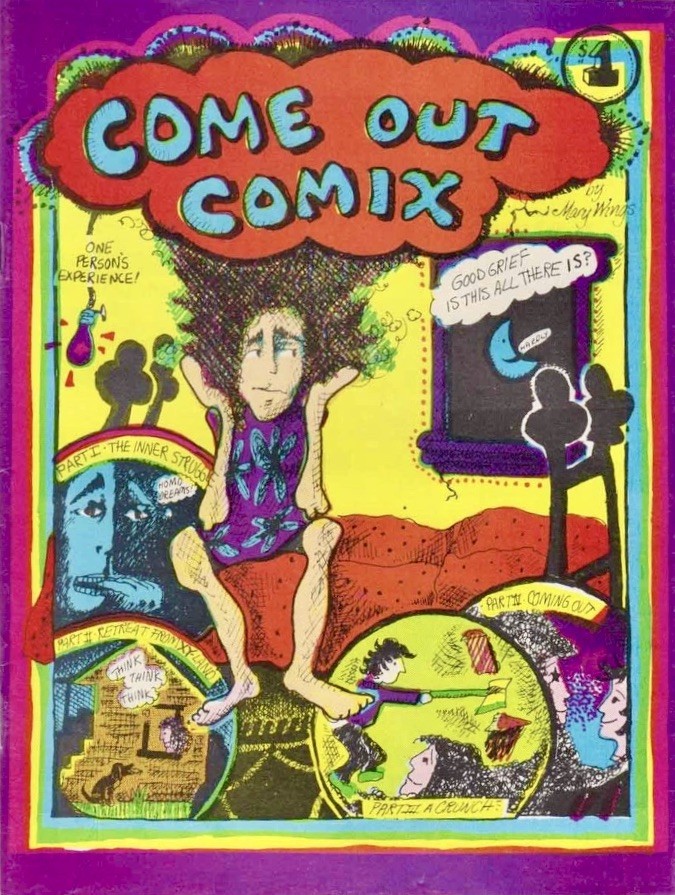 Come Out Comix by Mary Wings, 1977