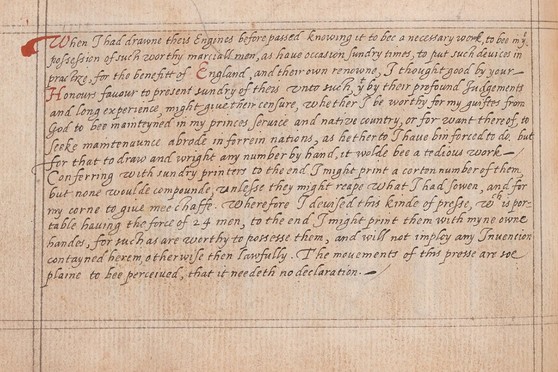 Today's puzzle pictured above for the Paleographical Challenge. Suggested solution to yesterday's challenge:
Vigesius in his fourth book de re militari adeuice how a man may passe
under the waters to worke any exployt, on the enemy lyeing in any rode. howbeit it
seemeth by his pourtrature for the same pretence, that hee neuer experimented
the same for that hee hath drawne thimployed with a battell axe in his hand -
offering to strike in the water, wch cannot bee, neither hath he sett doune
any direction how to passe in muddy places…
Notebook.  England, late 16th century.  Osborn a8.