Other Beinecke Materials Relevant to the James Weldon Johnson Memorial Collection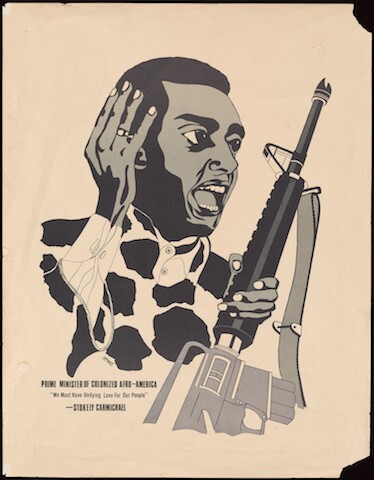 While the James Weldon Johnson Collection houses the majority of holdings related to African American literature and culture, researchers interested in African American history will find relevant materials across Beinecke collections. The E.L. McGlashan Documents Concerning Slavery in the United States contains bills of sale, estate appraisals, manumission papers, and other records documenting slavery in the United States from 1770-1863. While the history of African Americans traveling north during slavery is well-known, the history of slaves and free blacks who crossed into Mexico from the Southwestern United States is less studied; The Luis Alberto Guajardo Collection of Músquiz, Mexico Records offers a window into this context. The Beinecke also has materials concerning slavery beyond the United States. Notably, the Thomas Thistlewood Papers contain, among other holdings, 37 diaries of the Jamaican planter and slaveowner.
The Western Americana Collection has several holdings that document the presence of black people in the Western United States. The Sugg Family and McDonald Family Papers documents the life of a prominent African American extended family in Sonora, California over three generations from 1850-1973, including photographs, scrapbooks, financial records, and the family library. The Solomon Sir Jones Films comprise 29 silent black-and-white films made by African American Baptist minister and businessman Solomon Jones. The films are set primarily in African American communities in Oklahoma, but also include footage from Jones's trips in the United States and abroad.
The Beinecke also houses a number of collections that, though not wholly comprised of African American materials, contain significant resources on African American history and culture. For example, the Toba Pato Tucker Photographs and Papers include a trove of photographs from the African American community in Riverhead, Long Island. The Western Film Collection contains a cache of films from the Norman Studios, run by white filmmaker and producer Richard Norman, whose studio specialized in movies with all-black casts for distribution in black movie theaters.
Collection Highlights:
Image Above: Black Panther Party poster depicting Stokely Carmichael designed by Emory Douglas, minister of culture for the Party. Carmichael is quoted as saying "We must have undying love for our people." Call Number: 2014 Folio 598.