Carl Van Vechten's Portraits
Over 9,000 portraits of the most famous and influential figures of his day.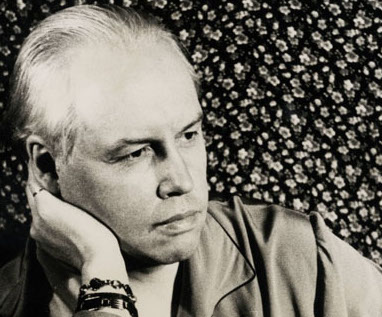 During his career as a photographer, Carl Van Vechten's subjects, many of whom were his friends and social acquaintances, included dancers, actors, writers, artists, activists, singers, costumiers, photographers, social critics, educators, journalists, and aesthetes. In the artistic and intellectual communities of his day, Van Vechten truly covered the waterfront. Beginning in 1932, in the studio in his New York City apartment, Van Vechten photographed many of the most famous and influential figures of his day as well as up-and-comers and artistic outliers. As a promoter of literary talent and a critic of dance, theater, and opera, Carl Van Vechten was as interested in the cultural margin as he was in the day's most acclaimed and successful people. His diverse subjects give a sense of both Carl Van Vechten's interests and his considerable role in defining the cultural landscape of the twentieth century; among his many sitters one finds the leading lights of the Harlem Renaissance, the premier actors and writers of the American stage, the world's greatest opera stars and ballerinas, the most important and influential writers of the day, among many others. Van Vechten's portraits have become more than just well-loved images; Van Vechten has helped to define the ways his subjects will be remembered, the way they will enter history and the popular imagination. Van Vechten's most compelling photographs document the photographer's artistic sensibility while demonstrating his significant talent for portraiture.
History of the Collection
Carl Van Vechten donated a significant portion of his literary archive, many books from his personal library, a complete set of his photographic negatives and many thousands of prints, paintings and works of art, and other documents and objects from his personal collections to the Yale Collection of American Literature over several decades; he is the founder of the James Weldon Johnson Memorial Collection of African American Arts and Letters.
The Collection
Over 9,000 black and white photographic prints
This is an ongoing digitization project; new images will be added as they become available.
Related Material
Living Portraits: Carl Van Vechten's Color Photographs of African Americans, 1939-1964