Walter O. Evans Collection of Frederick Douglass and Douglass Family Papers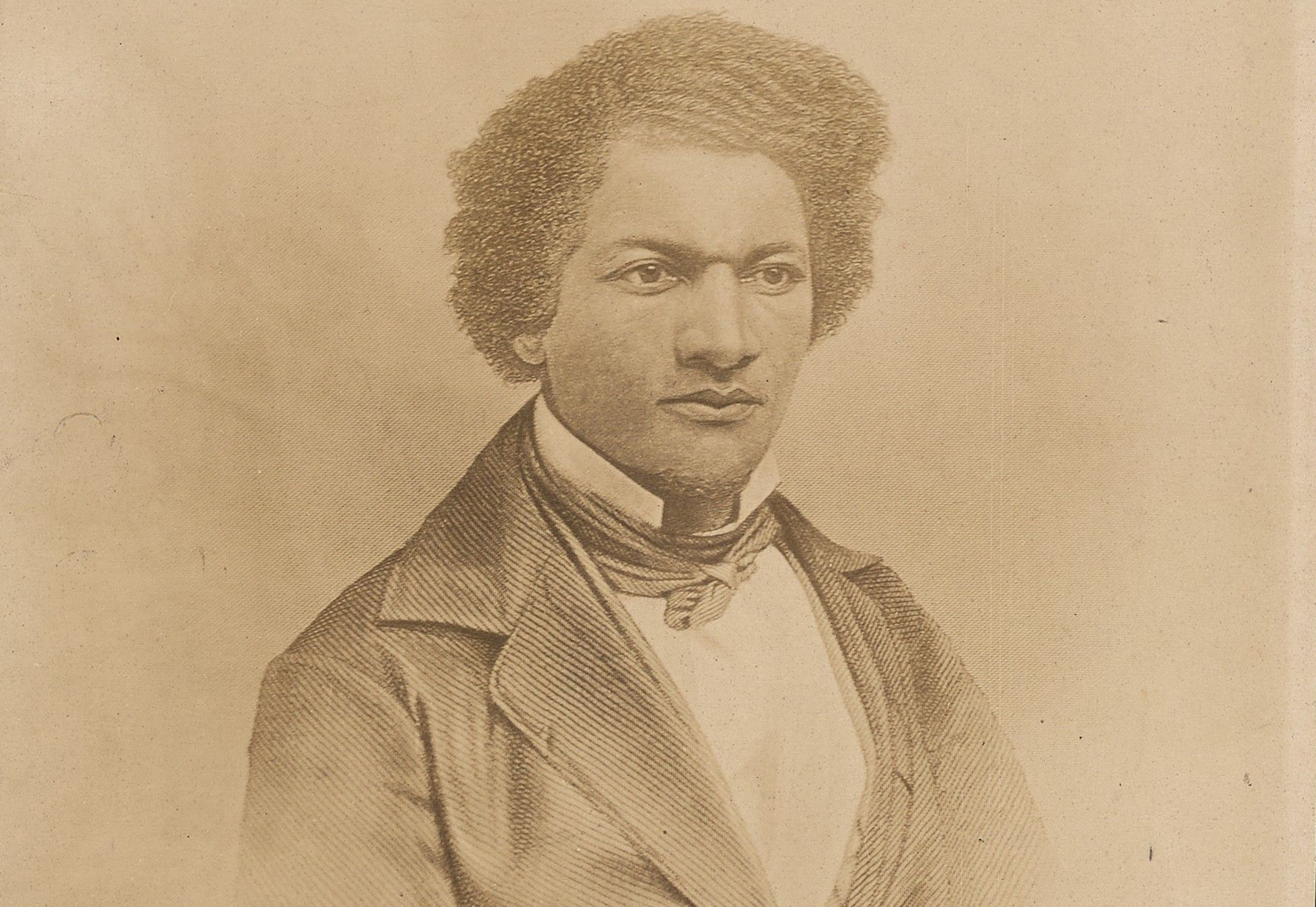 The Beinecke Library is delighted to announce that, as of February 2021, the Walter O. Evans Collection of Frederick Douglass and Douglass Family Papers has been processed and digitized and is now accessible online to scholars, students, and the public.
The Collection
The Collection contains correspondence, scrapbooks, personal papers, writings, photographs, printed material, ephemera, and other papers relating to Frederick Douglass. Also included in the collection are materials that document the personal and professional lives of multiple members of the Douglass family, including children Lewis Henry Douglass, Frederick Douglass, Jr., and Charles Remond Douglass, and daughter-in-law Helen Amelia Loguen Douglass. The scrapbooks, chiefly compiled by Douglass's sons, contain newspaper clippings and ephemera about Douglass's work as an orator, author, publisher, and statesman as well as everyday family life. Letters from Douglass include several sent from Haiti while he served as consul. Letters from Lewis Douglass to his fiancée and later wife Helen Amelia Loguen document his service in the 54th Massachusetts Infantry Regiment, the famous all-Black Union Army regiment. The collection also includes several photographs, manuscripts in Douglass's hand, and typescripts of his addresses.
Frederick Douglass
Frederick Douglass (1818-1895) gained fame as an orator, author, abolitionist, and statesman. Born into enslavement on a plantation on the Eastern Shore of Maryland, Douglass taught himself as well as fellow enslaved peoples to read and endured brutal beatings. In 1838, he escaped, marrying Anna Murray and settling in Massachusetts, where he honed his oratorical and writing skills and began attending abolitionist meetings. His first autobiography, Narrative of the Life of Frederick Douglass, an American Slave, was published in 1845 and became an international bestseller. After traveling internationally for two years, Douglass resettled in Rochester, New York, and began publishing an abolitionist newspaper called first The North Star and later Frederick Douglass' Paper. The Douglasses also provided resources and safe lodging to hundreds of individuals making their way through the Underground Railroad Network. The Douglasses had five children: Rosetta Douglass, Lewis Henry Douglass, Frederick Douglass, Jr., Charles Remond Douglass, and Annie Douglass. Following Anna's death in 1882, Douglass married Helen Pitts, a suffragist and abolitionist.
Throughout his life, Douglass fought for the abolition of slavery, equality between races, women's suffrage, and many other social justice causes. Douglass's political engagement and prominence led to many high-profile roles, including being the first African American nominated for Vice President of the United States in 1872, and serving as consul to Haiti from 1889-91. His speeches, writings, and political work were widely influential. His notable writings include Narrative of the Life of Frederick Douglass, an American Slave (1845), "What to the Slave Is the Fourth of July?" (1852), My Bondage and My Freedom (1855), Self-Made Men (1859), Life and Times of Frederick Douglass (1881, revised 1892).
Douglass died of a heart attack at age seventy-seven and was buried in Rochester, NY.
Walter O. Evans
Walter O. Evans, MD (1943-) is a philanthropist, collector, and surgeon. Born in Savannah, Georgia, Dr. Evans served in the United States Navy and attended Howard University, Meharry Medical School, and University of Michigan. He completed his surgical internship and general surgery residency at Wayne State University. He retired in 2001 but continues to provide pro-bono medical services to underserved regions in South America. Dr. Evans has spent over forty years collecting materials–including artwork, manuscripts, books, and artifacts–related to the African American experience.
Related Materials
Other materials relating to Douglass can be found in James Weldon Johnson Memorial Collection, including items in the Randolph Linsly Simpson African American Collection (JWJ MSS 54), a collection of letters in the Small Collections in the James Weldon Johnson Memorial Collection, and correspondence with fellow abolitionist William Thomas. Beinecke also holds comprehensive first editions of Douglass's books, important subsequent editions, such as an inscribed second Dublin edition of his Narrative and an edition of the Narrative in boards bearing the imprint of the North Star office at Rochester, numerous printings of Douglass's speeches and essays, and over 70 issues of Frederick Douglass's Paper.
Related Story
Video, "The Collector, The Professor, and The Curator: How Frederick Douglass's Family Papers Came to Yale"
Video, "Walter Evans Collection of Frederick Douglass & Douglass Family: Mondays at Beinecke, Feb. 8, 2021,"Beinecke Library's Melissa Barton, Rosemary Davis, and Rebecca Hirsch discuss the processing and digitization of this major new collection of Douglass materials: