In honor of the centennial of T.S. Eliot's landmark poem, The Waste Land, here are ten Waste Land highlights from the Beinecke's collections.
1. The Waste Land: Typescript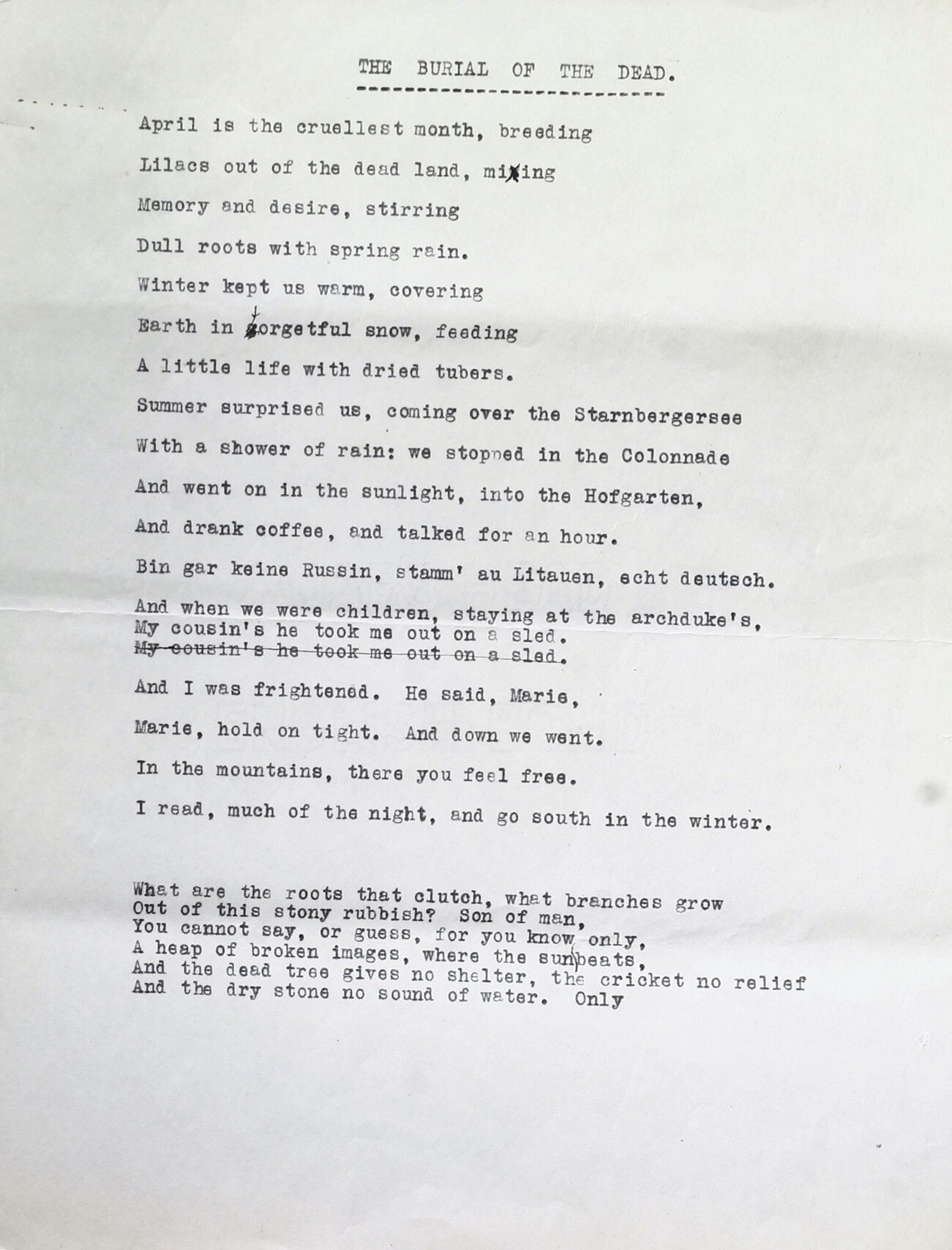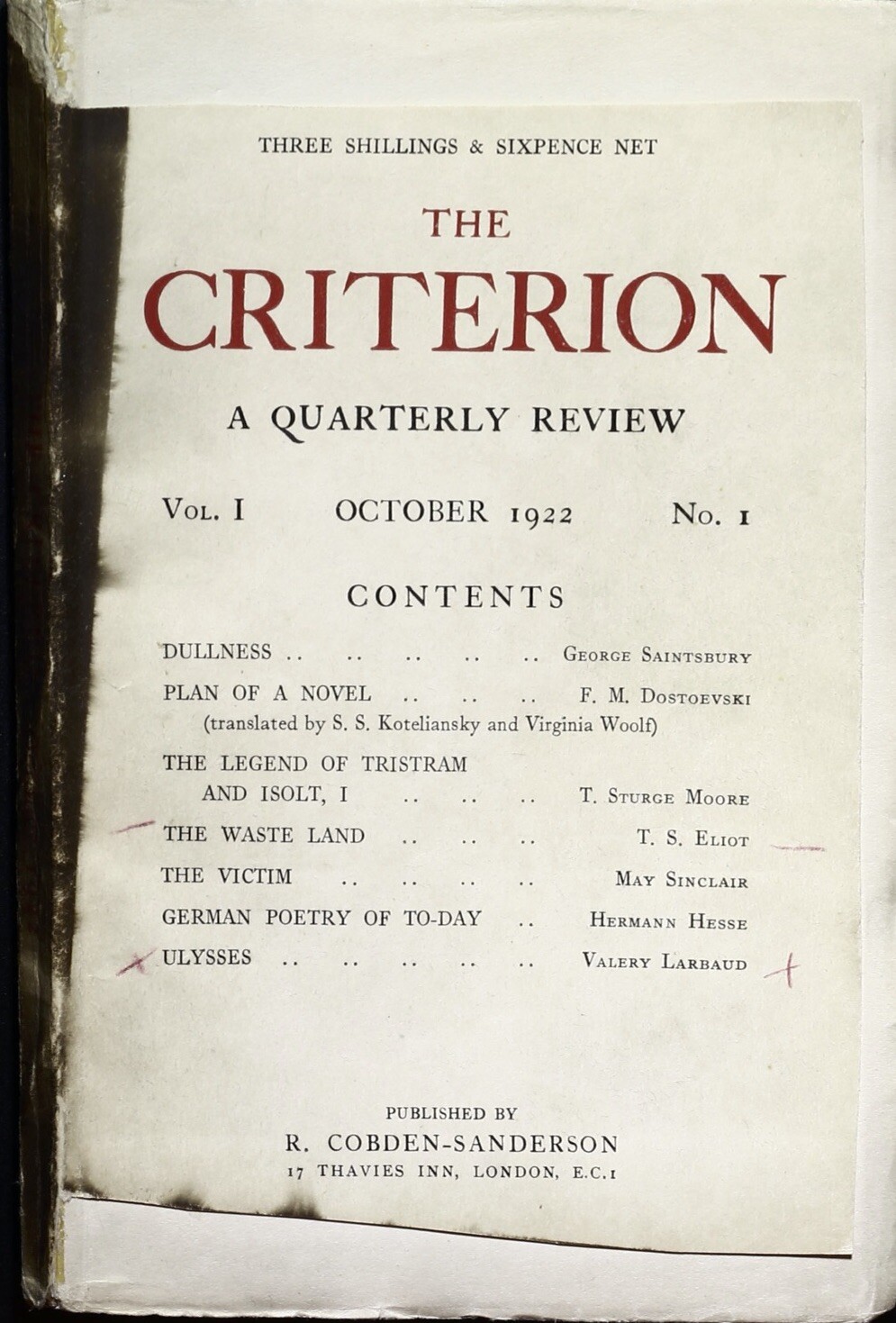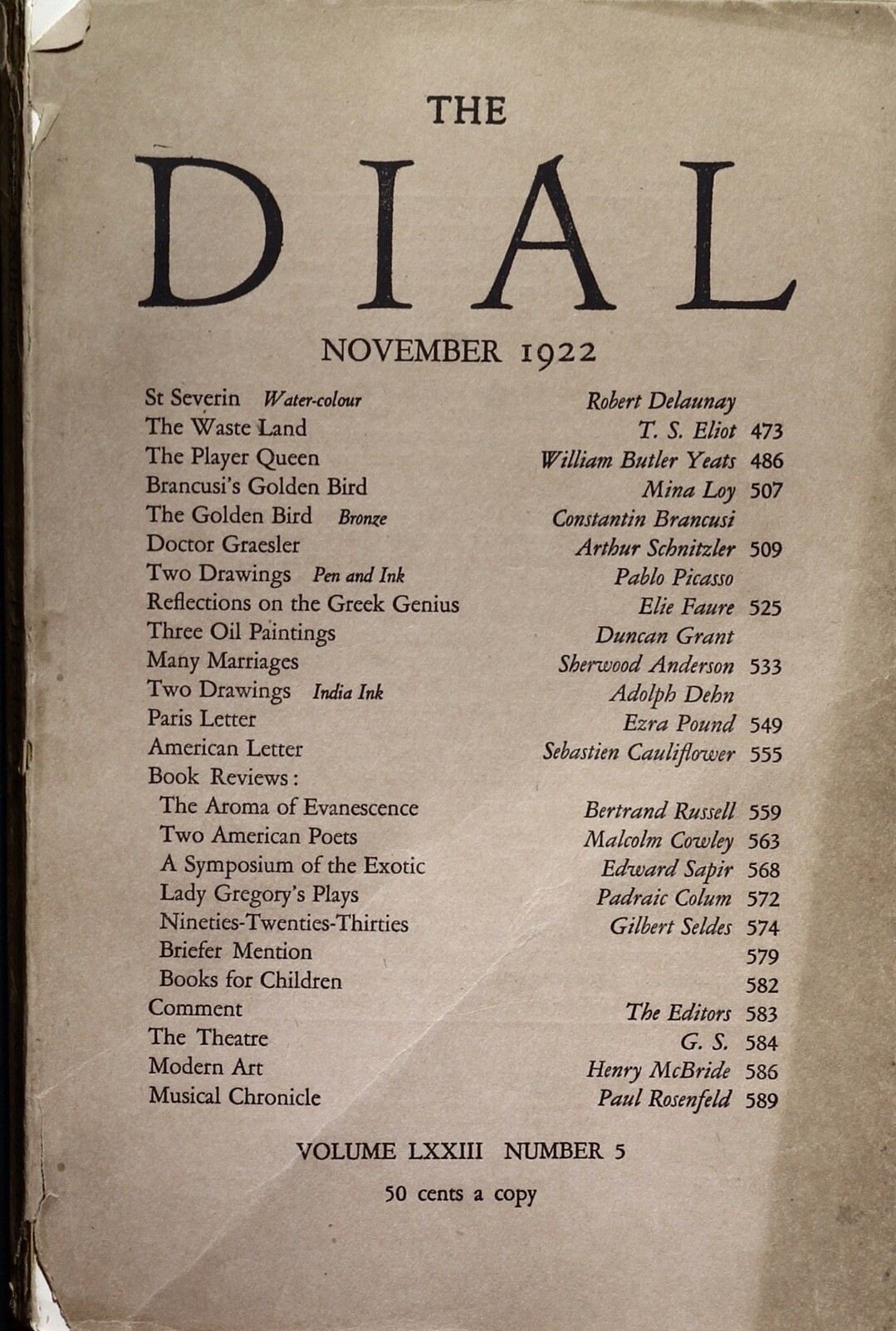 4. First Editions
The Beinecke has ten options to choose from. To start, you might try the copy containing notes from Donald Gallup (Gallup Eliot A6a, Copy: 2), or the copy belonging to William Carlos Williams (Za EL466 922W, Copy: 4).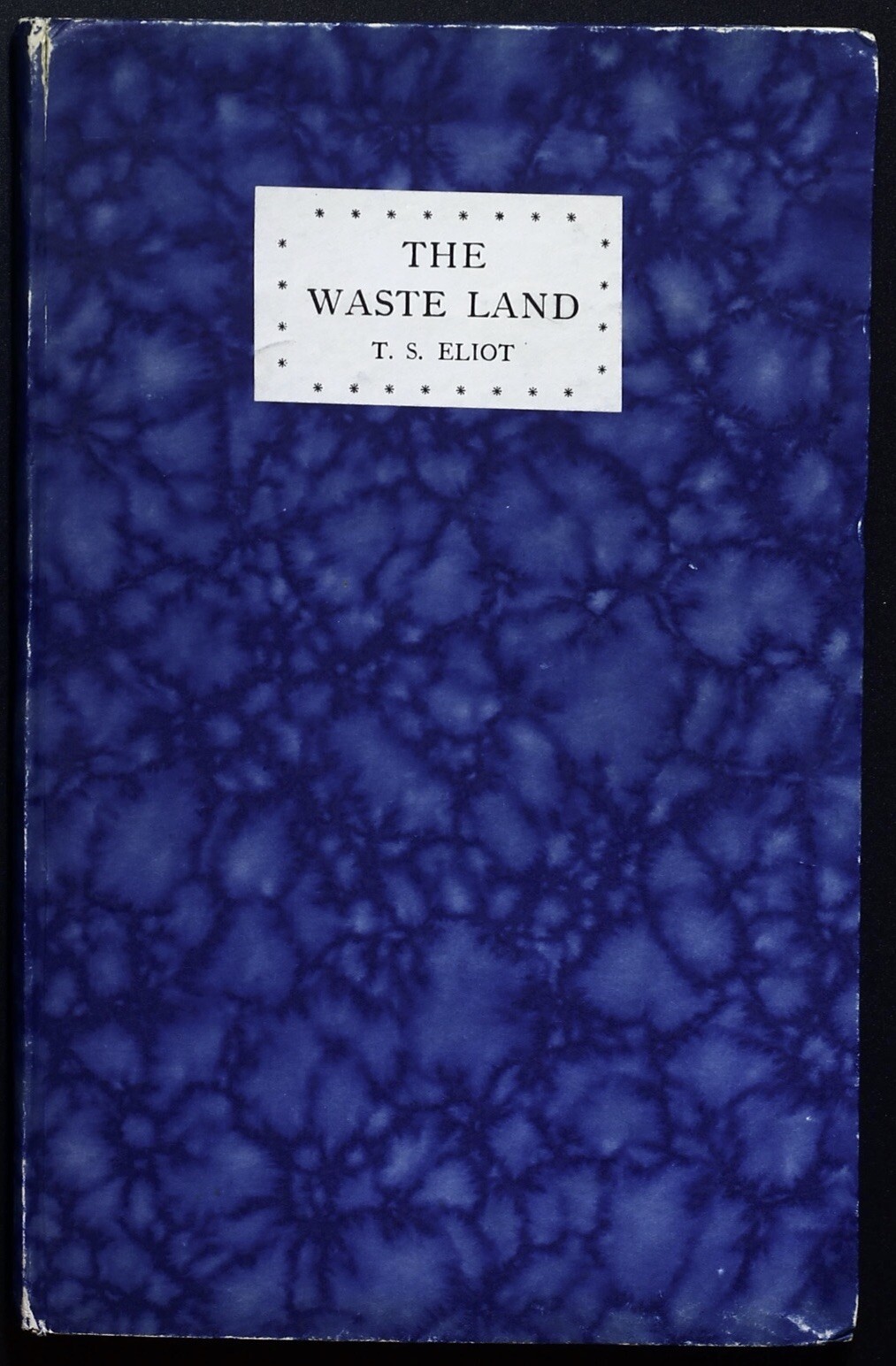 6. Correspondence Between T.S. Eliot and Scofield Thayer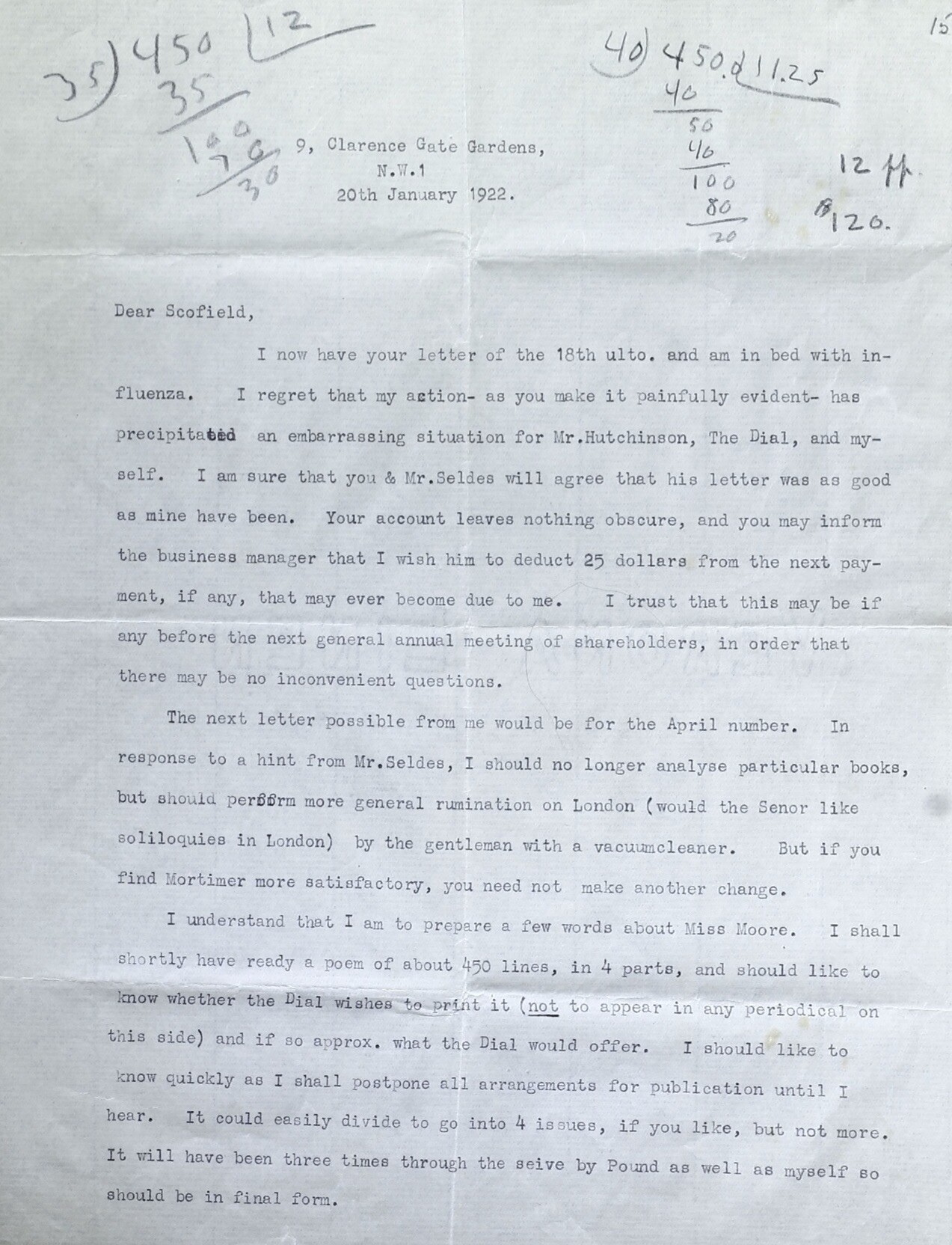 7. Correspondence Between Scofield Thayer and Ezra Pound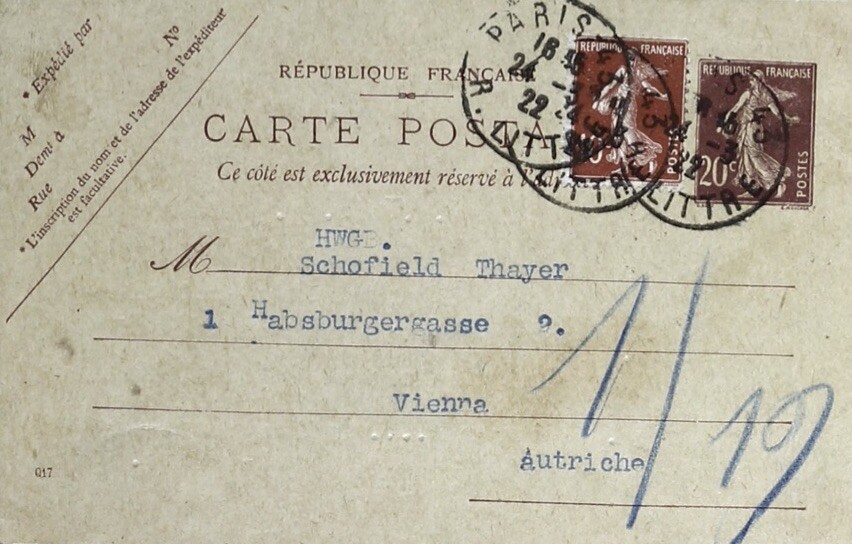 8. Correspondence Between Gilbert Seldes and James Sibley Watson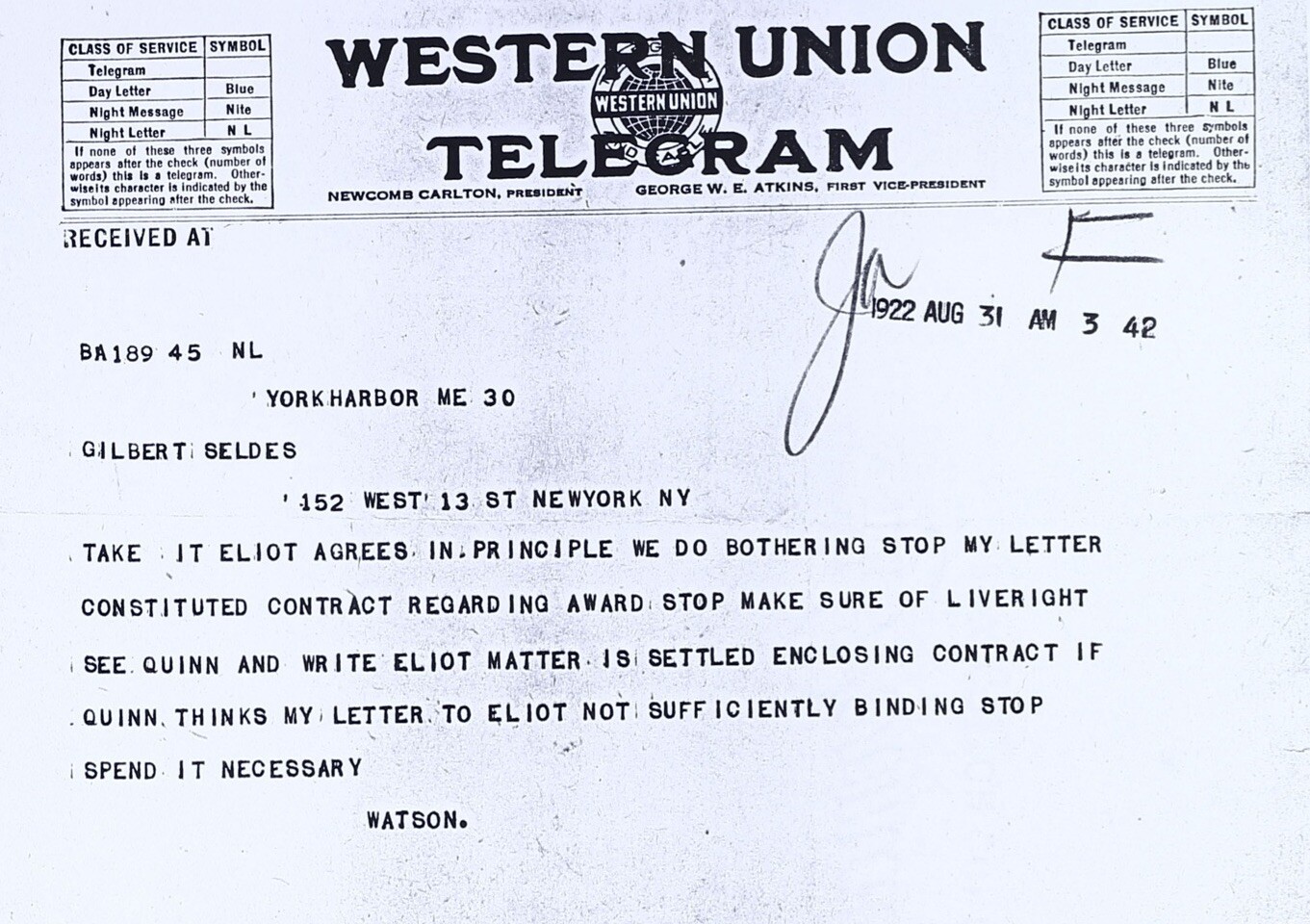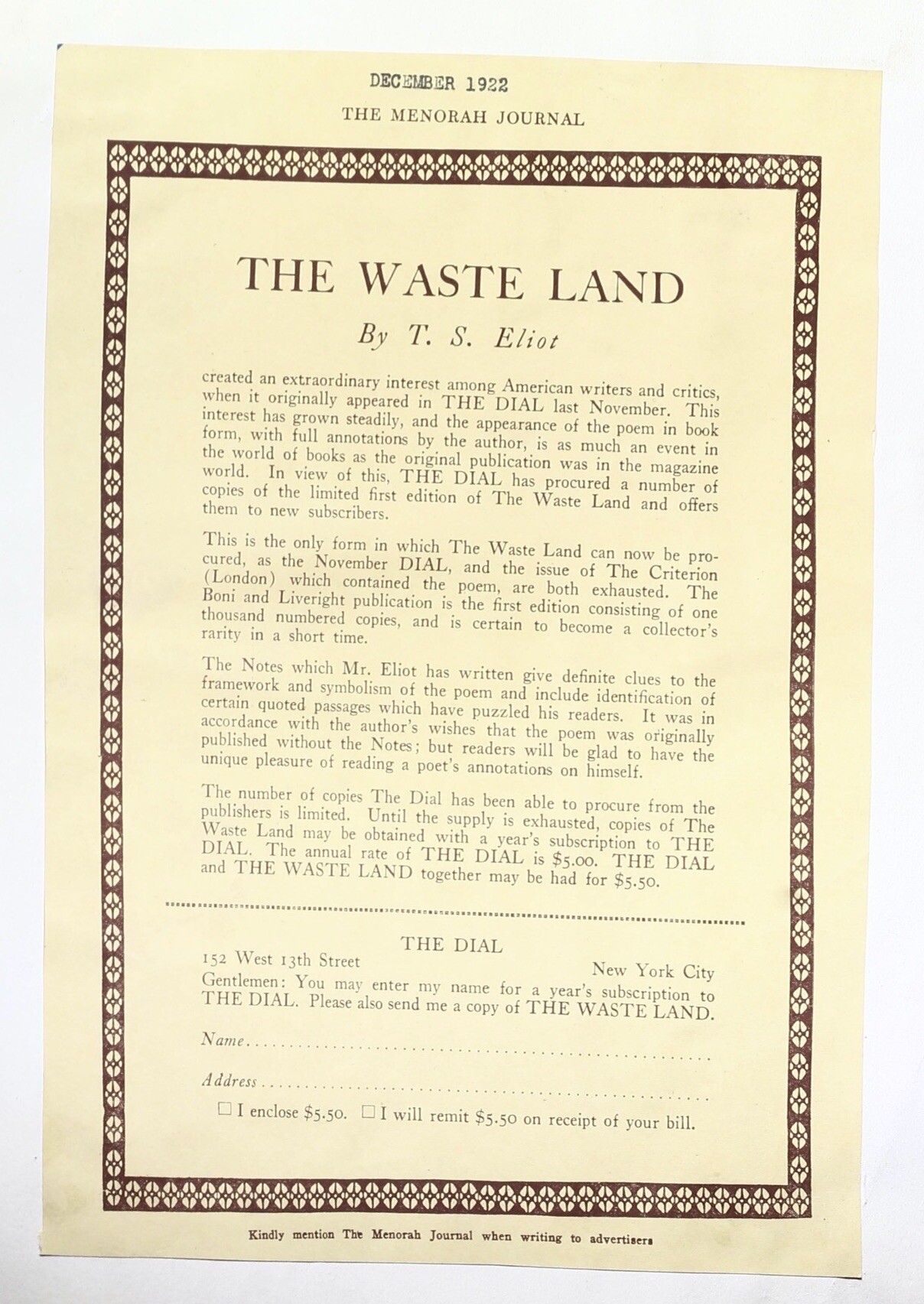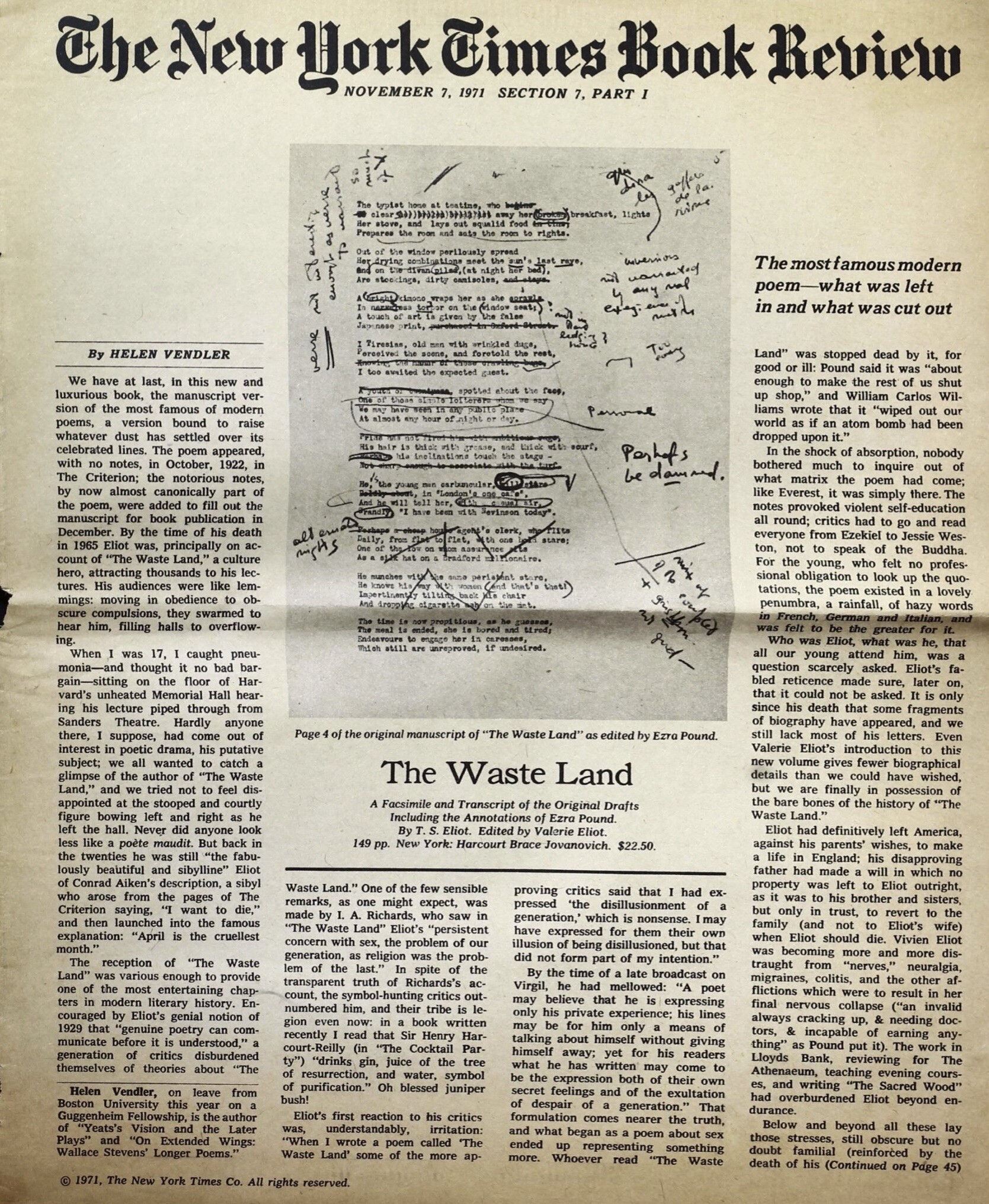 This research was compiled by Isabel Prioleau, a student research assistant in the Beinecke's Yale Collection of American Literature, and a member of Yale College '25.