Internationalism in the James Weldon Johnson Memorial Collection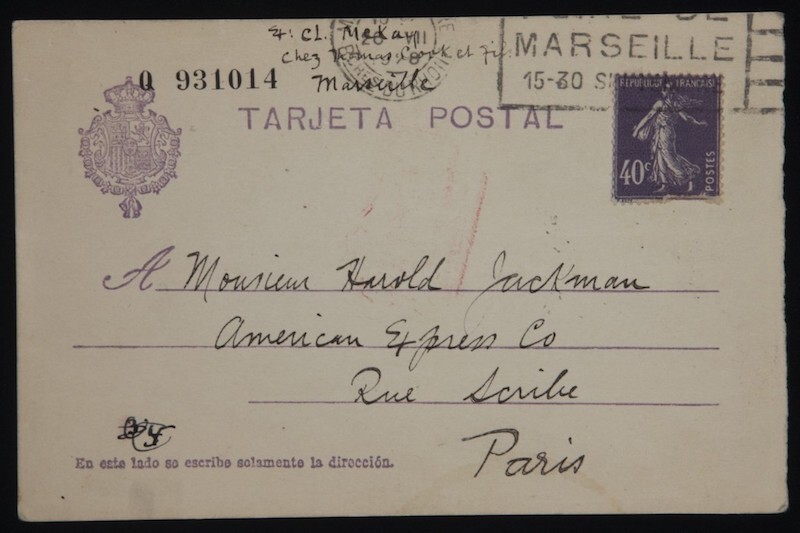 The James Weldon Johnson Collection documents the artistic and cultural achievements of African Americans, and this is a definitively transnational project. Accordingly, the Collection houses important materials that testify to African American global creative and political exchange. The Collection contains personal and professional materials of African Americans living and making work abroad, including: Gwendolyn Bennett, Josephine Baker, and James Baldwin. The Langston Hughes Papers document Hughes's time in France and Mexico, and his deep engagement with Spanish and French poetry, including drafts of his translations of Frederico Garcia Lorca and Jacques Roumain. The Chester B. Himes Papers include professional writings and correspondence from France, Germany, England and Spain, where the famous detective writer spent the last three decades of his life.
Other materials evidence the international political engagement of African American writers. For example, the Richard Wright Papers document the author's attendance at the 1955 Bandung Conference in Indonesia, as well as Wright's commentary and analysis on the culture of Spain. The James Weldon Johnson and Grace Nail Johnson Papers include materials related to Johnson's 1920 investigation into the U.S. occupation of Haiti on behalf of the N.A.A.C.P, where Johnson served as Executive Secretary.
Collection Highlights:
Image Above: Postcard from Claude McKay in Marseille to Harold Jackman in Paris (1928). Call Number: JWJ MSS 27.