Permanent Exhibitions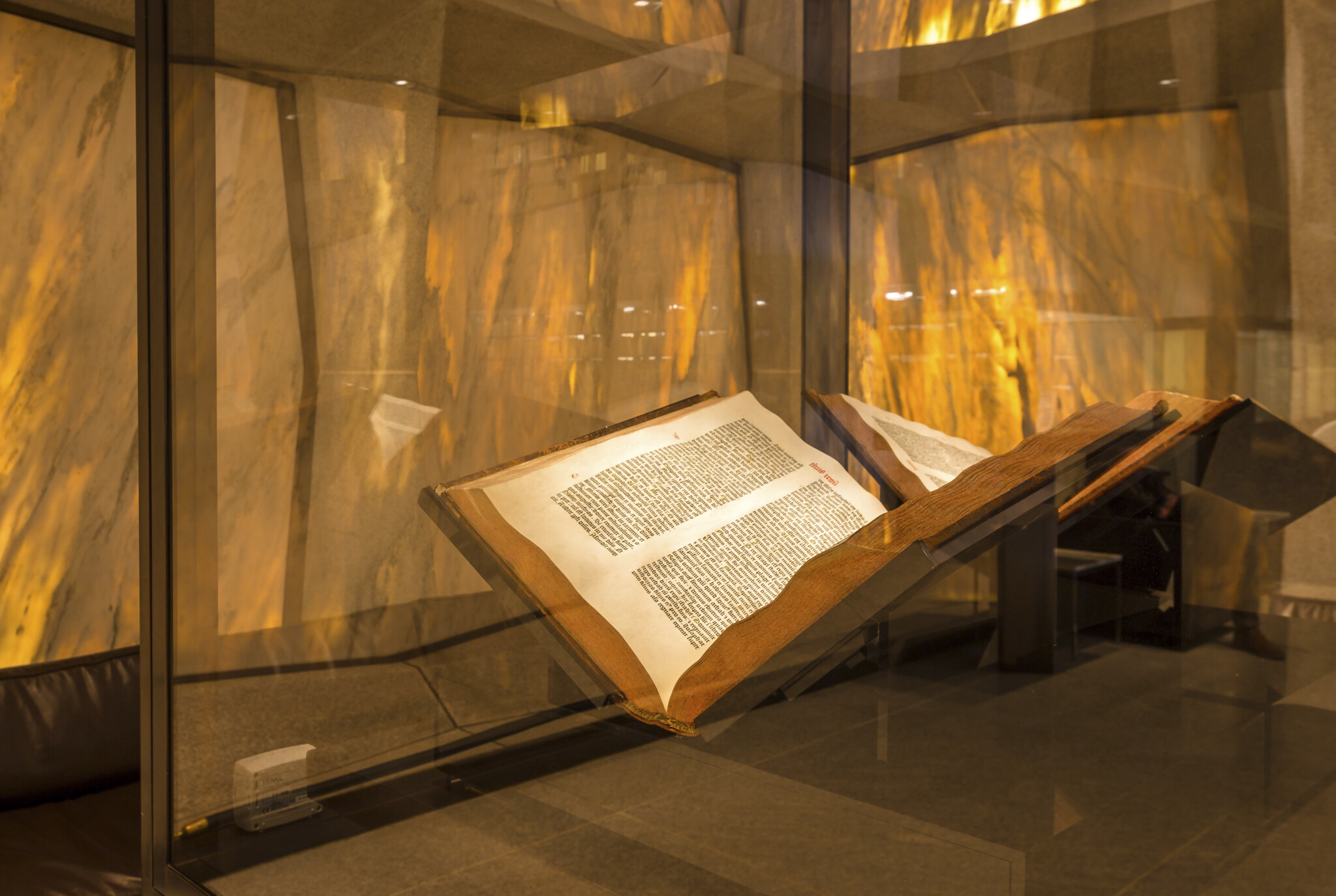 Public visitors are welcome in the Beinecke Library exhibition hall on Monday and Tuesday, 9am – 7pm; Wednesday, 10am – 7pm; Thursday, 9am – 7pm; Friday, 9am – 5pm; and Saturday and Sunday, noon – 5pm

.

 
Please check the Hours and Accessibility page on this website for detailed information, including current health and safety guidelines.
A 1,250-year-old print of Buddhist prayers from Japan — the earliest known printed text that can be reliably dated  — is on display with the Gutenberg Bible, the first Western book printed from movable type, is on view on the library mezzanine.  John James Audubon's Birds of America is also on public display on the mezzanine. On the ground floor, visitors can see the 1742 Library of Yale College, the first books in the original Yale library, as well as a collection of incunabula, the earliest printed books in the West, from 1455 to ca. 1500.
An information sheet about the library's history, mission, architecture, collection, and services is available at the security desk at the entrance and the building and exhibitions can be enjoyed on a self-guided basis.